How to Find Clothing Wholesale Market – Buy From China Factory Supplier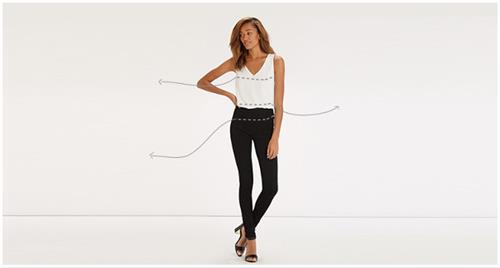 How to find clothing wholesale maket, and buy from China factory supplier directly? There are many fashion buyers and brand company source and export textile products from China. And most of the experienced buyers already set up a good supplie chain with China factory supplier. Together with the service of import export company or sourcing agent. So that they can easily buy cheap and massive clothing from China wholesale market. But before that, they have to find many clothing factory supplier. For long term business relationship. In order to purchase competitieve garment products, consolidating and export shipping quickly. Meantime, launch the trendy and lastest designs from the factory supplier. Which is a perfect import export business for their own sales company.
Normally, most of the buyers come to buy from China company. They all know well about such developing methods. Such as the small business starters. Or fashion designers. Or brand company merchandisers. While for the first time to buy and export product from China. It's not a easy way. As to set up a steady supplie chain with China manufacturers, need much time. There are many business terms for import export buying with China companies. Such as correct quality, precise designs, and reliable for business. Or need source and find the best clothing factory supplier or market wholesalers. Who can offer good price, small MOQ,  customized service, etc.
Export Company Help You Find The Best Clothing Wholesale Market And Buy From China Factory Supplier
In China, foreign buyers can easily find many famous clothing manufacturer hubs. Where normally have big whole sale centers with thousands wholesaler or vendor shops in the market. From the sales building, you can check and try to find good clothing factory supplier. For instance, Guangzhou garments market of Shahe, Liuhua, and Baima in Zhanxi business center. Or Wenzhou, Hangzhou, and Ningbo near Yiwu wholesale market. There are many facotry supplier locate in serveral cities. And their names are well know by foreign buyers. Such as Shantou, Dongguan, and Shenzhen. As well as Dalang for knitwear, Foshan for sportswear, and Taizhou for Children's apparel. And so on.
These manufacturer hubs and wholesale market, we shared many information at our online website. Here we'd like to discuss how to find the correct place of the clothing wholesale market. And how to find good clothing factory supplier to buy from China direclty. Then teach you tips, to import export Chinese product smoothly. In fact, for business starters, who purchase small quantity from wholesale market. Or fashion brand company require custom made service, with bulk orders place to factory supplier. Both of them, better to hire a China trade company, or import export agent to help you. That's would be helpful to your export business, and source good product vendors.
1. How to find the correct clothing wholesale market or factory supplier directly
(1) Find out what kind of clothing product you plan to buy from China
For experienced business man, surely know the exactly products to match own demand. While for a business starter, maybe difficult. Normally they have fixed their business project. And have a greatful vission in their team. However, they don't know the exactly product they need buy and export from China. Because they don't familiar with China wholesale market. And still can't find out the profit for their clothing business. Or even they still can't have strong confidence. If the textile product buy from China, shall be good sales or not. When we chatting with our new inquiries online. There are many clients, is wandering in this process. As well as someone who plan to try a new business, without experience before.
Please note, garment or textile product is not a simple product for business. If you want to achieve success in your import export business or wholesaler in local market. You must have professional product knowledge. And find out the demand of your target consumers of your clothing products. Which buy and export from China factory supplier. For clothing product, you need find and focus on many details. For instance, fabric material and price level. Or design or style of the product image. Or traditional custom, body size, and color prefer. As well as your local market competitors, buyers, and rules. Meantime, you should know the import export business process to buy clothing product from China.
(2) Source to find information of China clothing wholesale market online
There are many introduction or advertising of China wholesale market or factory supplier online. And there are many famous online platforms. Such as online search websites of google and baidu. Or video service website of youtube. Or online shopping platform of alibaba, made-in-China, dhgate, etc. There are many online ads of Chinese sourcing company or import export agent. And you can find many factory supplier or trade company promote online. Or they are ranking top online of google or baidu websites. You can check and find many useful information of China clothing wholesale market. Or detailed introduction of import export business. These tips and skills will help you know more about import export product from China.
When you review their websites, you can chat with them for online service. And ask for basic service guide. Or business process how to place bulk orders. Or some basic knowledge of clothing products and wholesale market, to find the solutions. During your sourcing for Chinese garment wholesale markets. You can move ahead to understand how to work with China sourcing company or import export agent. As for a business starter, the best way is to hire a China agency company for buying service. Till to warehouse store, goods consolidating, and export shipping product. If you can find some nice clothing factory supplier. So it should be great. Then you can check with the factory supplier directly. About the clothing product you want to export. Meantime, discusss and negotiate for product quality, business terms, export delivery, etc.
(3) Check and find out the correct clothing product before you visit China or buy online to export
Since import export business require buy from different countries, and pay for product in addvance. Which means a lot of purchasing or business cost. Including travel cost, hotel fees, and related extra payment. If you buy poor quality product from factory supplier or wholesale market from China. That means you will get big loss at the product import export purchasing. Before you made decision to move ahead for your import business, consider seriously. Normally, you can require the factory supplier or China buy agent, to send you quotation. As well as detailed product inspecitons for image.
In fact, you can check and contact with several potential partners in China. So that you can compare the quotations. In order to find out the best servie and clothing product to export purchasing. Step by step, you will know better about your demand. And have confidence to buy from China wholesale market. This way is most economy method to enhance your import export business skills. Do remember, that you need find and focus on your correct clothing products. Which is the essential point of your import export business to buy product from China.
2. How to find good China clothing factory supplier to buy directly
In order to buy from factory supplier directly, you still need pay attention to much details. As import export business is a serious work for product purchasing. There are many requirements, and skills to protect your business safe and smooth. Even for experienced business man, they should pay attention too.
(1) Make and settle down all of the details, and double check.
Before you place bulk orders directly to the factory supplier, you need check more details as you can. Including their company registations, company business license, and factory workshop. In order to know, that you are doing business with a legal factory supplier. Meantime, you need check their sample room, show office, and warehouse. If possible, check their quality control system. And the massive production process. In order to make sure their manufacturer capability. When you make all clear. Then can sit down to discusss your import export business with the factory supplier.
There are many detailed business terms to check and confirm. Don't mind so complexity. As it's the business together for the first time. So you need check each condition seriously. Such as sample making, bulk order price, and MOQ. Or the payment terms, and quality inspeciton methods. Or the inner and outside packaging. As well as your own brand logo, private label, tags, etc. Meantime, fixed all of the cost and charges. For instance, delivery methods, warehouse store, logistics shipping way, etc. If you have custom made items. Then better to check the textile material, printing ink, or embroidery machines.
(2) Compare several factory supplier and choose the best one for trial order
Before you visit the factory supplier. In fact, you should find several clothing manufacturers. Or even before you travel to China. You already contact several factory supplier. If you only can find clothing vendors in the wholesale market. Please check several factory suppliers too. As import export business is serious product orders. And you need find the best factory supplier to buy from China. This is necessary to compare and choose the best one. From the product quality. And manufacturer capacity. And sales service terms. You can find and choose the correct clothing factory supplier. 
For the first cooperation, don't place large amount orders. Better to place trial order. In order to test the factory supplier. Then find out if any troubles with your clothing product export from China. Meantime, learn more about the import export process with your sourcing agent in China. Step by step, you will be a professional business man. If the factory supplier deal with all of the work perfect. Then you can enlarge your order amount. While if not good service. You should source and find new clothing vendors in the wholesale market.
(3) Win-win situation for long-term business relationship
For import export purchasing business, is a long time trade process. From sourcing correct products to export at your destination port warehouse. There might be some troubles or dilemas. Which need to face and solve in time. For instance, quality problems, or delayed delivery. Or product damage during export shipping. Or some documents is not okay, when custom declaration or clearance. And so on. In fact, many uncertain issues will arise. These situations, must require the business team to work as partners. In order to find the solutions buy from China safely.
In Shangjin's opinion, understand each other is the most important thing. No matter the foreign buyer, factory supplier, and China buy agent. This 3 party should work closely. And service, help, and support each other. Because the final result is to supplie goods, export product, and achieve great sales. Absolutely, this is a supplie chain. Which mentioned above. That the successful buyers already have set up for many years. Only each party can take responsibility actively. And gain reasonable profit. Meantime, shall assume the affordable loss or cost. Then the business relationship shall be grow up. And to be a win-win situation for long term.
Conclusion
Shangjin trading company is experienced in export service to buy product from China. And we are sourcing agent to find the best vendors in Guangzhou wholesale markets. Meantime, we source and buy from factory suppliers direclty in other China cities. Such as Ningbo, Wenzhou, Shanghai, etc. There are 3 warehouse stores of Shangjin import export company. Which are locating in Guangzhou, Foshan, and Ningbo. Or we can arrange export shipping from factory warehouse directly.
If you want to buy from China, Shangjin can guide you sourcing in the wholesale market. And help you wholesale buy, order tracking and quality inspection. Until goods consolidating, warehouse store to export shipping directly. We shall be your partner, to set up your supplie chain in China. Welcome to contact us freely.