Wholesale Clothing MOQ – Buy In China Market – Chinese Supplier Agency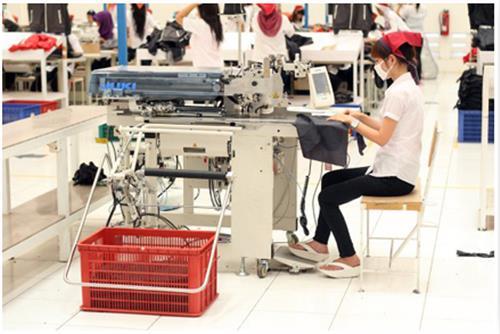 Wholesale clothing MOQ, buy in China market supplier, with service of Chinese agency company. As an expierenced agency company, Shangjin receives dozens of inquiries every day. And most of the foreign buyers are sourcing wholesale clothing products. Who are fashion designers or brand company. And some are big wholesalers with distributor channels in their local markets. However, when we discuss about MOQ of supplier. There nomally find the barries to buy in China clothing wholesale market. As most of our clients will buy clothing in China wholesle markets. Or they will place bulk orders for OEM products. In fact, fashion garment fabric, shoes, and bags. Or every products such as t-shirt, dresses, skirts, etc. That all have such MOQ requirements purchase from suppliers.
In Chinese market, or manufacturer suppliers, it's a business rules for import export purchasing. Such MOQ of suppliers, may exist in any countries markets. And for any kinds of products wholesale business. What we can do is to match the rules. And bargain for smaller MOQ with the Chinese market suppliers. Here Shangjin agency company would like to introduce about supplier MOQ. Then new business starters can know well, to understand the rules buy in China. And know how to work with Chinese agency company, for market sourcing and import export business.
How To Wholesale Buy Clothing In China Market – Chinese Agency Company Deal With Supplier MOQ
Since MOQ is a traditional rules of Chinese market suppliers. And all of the foreign buyers have to face and deal with supplier's MOQ. Not only for small order business starters. But also for bulk orders or custom made products buy in China. Because the MOQ normally impact the price you buy from China suppliers. For Chinese agency company, to get small MOQ and better price from market suppliers. Which is important for them to attract new clients to place orders.
1. What is MOQ of Chinese market suppliers?
MOQ (Minimum Order Quantity) is a common sales terms purchase from Chinese market suppliers. And each supplier will require diffrent MOQ. Base on their products material, manufacturer capability, and producing machines. Meantime, with the type of the vendors. In fact, MOQ comes from the material used for one of the key manufacture process. And the most important is for the fabric material MOQ buy from their suppliers. For the detailed reasons of MOQ, we already introduced in our online website. If you want to know more, please check our related sites online.
Below we would like to share the MOQ requirements of different suppliers, in certain Chinese clothing wholesale markets. In fact, for other textile products, similar situation of supplier MOQ. So that you can have an idea to buy from China. Such as leather shoes, garment fabrics, leather bags, etc.
(1) Supplier MOQ in Chinese clothing wholesale markets
There are many famous clothing wholesale markets in Guangzhou, China. In fact, Guangzhou is the largest whole sale center of fashion textile products in the world. As well as big clothing wholesale markets or manufacturer hubs in other Chinese cities. Such as Shenzhen, Dongguan, and Shantou. Or Ningbo, Shanghai, Yiwu, and Wenzhou. Each clothing wholesale market is a distribution center of garments products. Here we use the Guangzhou clothing wholesale markets for examples.
A: Original wholesale clothing markets with small MOQ
These clothing wholesale markets are the best place for import export trade for small business wholesalers. And most of the Chinese agency company prefer to guide their clients, sourcing and purchasing in the markets. Here we only can introduce some famous name clothing wholesale markets. As each wholesale market is a large distributor center for clothing products. For example, Shahe markets have dozens of apparel sales buildings for men, women, childrens. Or Shisanhang market for all kinds of garments of t-shirt, dresses, and skirts. And blouse, hoddies, coats, etc. Or Zengcheng market for denim jeans clothing wholesale. And Zhongshanba children's clothing wholesale markets for kids apparel. These wholesale market is the cheapest sales center. And you can get the most cost-value garment products.
Generally, Shahe is the smallest MOQ requirements from suppliers. Sometimes are 5 – 12 pieces. And the price is very competitive. While the quality is good to acceptable. There are maybe some small issues of thread, poor sewing, or plain packaging. Because most of the suppliers are small workshop manufacturers. For Shisanhang, is samll MOQ of the suppliers. From 12 -24 pieces. The quality is a little better than Shahe. Of course, the price is a little higher than Shahe markets. In Zhongshanba and Zengcheng, the MOQ is similar, you can buy from the suppliers for 20 – 50 pieces. Please note, above MOQ are all mixed sizes. Or some suppliers you can get MOQ with mixed color and sizes. It's really a good place for small business buyer. 
B: Import export trade business wholesale markets require bulk clothing orders
There are many bulk orders wholesale markets accept customized clothing service. And the sales channel mainly focus on foriegn buyers. Who sourcing with Chinese agency companies, and buy to export in China market. For example, Liuhua clothes market, is the most famous for import export business. In Liuhua market, you can find various designs for dresses, skirt and t-shirts. Or shirt, suits, and pants. Any kinds of woven fabric garments. Another famous market is Xindadi market. Which is professional for knited sweater clothing wholesale. There are thousands facotry suppleirs with high MOQ. While Xindadi is the best place to wholesale buy knitwear clothing in China. And many Chinese agency companies sourcing and purchasing in the market.
For the MOQ, the suppliers require big quantities. Normally 150 – 300 pieces per design per color with mixed sizes. If some trendy or lastest designs, maybe they will require 500 pieces per design per color. Or if the suppliers have new launched fabric material or techniques, they will requie high MOQ too. Both in Liuhua and Xindadi supplier, are similar MOQ requirements. Of course, if you want to buy some stock massive products. Maybe you can check with the suppliers too. Becuase they all have own factories. Although the suppliers normally produce clothing according to their bulk orders. But sometimes, thier clients cancelled orders. Or there are some quality issues products. While better to hire a Chinese agency company to help you. As the suppliers will not tell a new clients about their stock ready massive products.
C: Reseller vendors sales center with good shopping images
There are many resellers wholesale markets in Guangzhou. Normally the vendors purchase small quantities everyday from Shahe and Shisanhang markets. Then show the garments samples in their shops. After they get orders, will ask thier suppliers to prepare goods and delivery to them. Or some resellers have several factory manufactuers. And the resellers will create their own brand logo in the garments products. And launch in their shops with completed fashion collection. Those famous sales building is Baima, Hongmian, Huimei, etc. Nearby Zhanxi clothing whole sale center. There are many sales buildings. Of course, there are still have many factory suppliers with own brand clothing. If you want buy from these markets, better to hire a China agency company to guide you sourcing.
Generally, in such sales buildings suppliers, the MOQ is small. If you want to buy one piece t-shirt, the vendors will sell you. In fact, they use 2 prices. One for wholesale clothing, another for retail price. And the retail price is usually higher 30% – 40% than wholesale price. So that many fashion buyers or brand company merchandisers will buy samples products there. When the Spring Festival coming, the vendors will sale in special offer. That 50% off or even 70% off. Because the new season is coming. And they want to sell out the sotck products. And launch new hot selling products. At that time, many small order business buyers, will buy in these Chinese markets.
D:  Online website shops and replica products sellers
Here we would explain these two special sales channel or products. Because now is popular in Chinese market. For online websites or platform, it's already hot sales methods in the world. And the most famous online shops are Alibaba, made-in-China, Dhgate. Or Aliexpress, Ebay, Amazon, etc. There websites are mainly for foreign buyers online shopping. The price is higher, and MOQ is not small. While in China, we normally buy from 1688.com, taobao.com, etc. Which are popular and famous in Chinese markets. Normally there are 3 MOQ for 3 different prices of the supplier's online shop. When buy in these China online website, agency company can sourcing the best suppliers easy.
For replica products, in fact it's a hot selling business. Although fake copy brand is illegal in Chines market. And no suppliers will public their import export business. While in Guangzhou, there are many big wholesale markets for such fashion products. For example, wholesale or retail of clothing, shoes, and bags. Or fashion accessories of jewelry, glasses and watches. Or belts, scarf, caps, etc. Normally such replica products, have low MOQ. While for such fake products, it's difficult to buy online shops in China. Because for fashion products, the quality level, handfell, fabric material, are all very important. Especially for some sewing, printing, embroidery techniques or quality level. So that Chinese agency company normall don't work with replica copy products.
(2) MOQ of small workshop manufacturer or sample room supplier
These small workshop manufacturers or sample room designer suppliers, accept samll MOQ orders. While the 2 shopping methods is difficult for foreign buyers to sourcing. Normally, small workshop manufacturers operate their business in own home. Or they will rent a small place nearby the clothes manufacturer hubs. And hire 5 – 10 workers. Generally, they produce and sell to the vendors in Shahe, Shisanhang markets. Because such market suppliers accept small MOQ orders. And normally don't accept customized styles. So that the samll manufacturers can prepare enough fabric materials and trims. To produce and delivery in 2 -3 days. There are thousands of such small workshop in Guangzhou. As well as in Yiwu, Wenzhou, cities. Normally, if some fashion buyers or designers want make sample in cheap price. Then the Chinese agency company will sourcing such suppliers in the market.
For designer sample room, is totally different management. Generally, they will set up their office and design room nearby the whole sale center. Such as Zhongda fabric wholeslae markets. Or Zhanxi clothing wholesale markets. Because many wholesalers will require sample making service. Including designs, material sourcing, and samples making. For example, fabric wholesalers will make clothing samples for their hot selling textile products. And some clothing resellers in Baima or Huimei market, will make sample for their big order clients. Then after their clients confirm the bulk orders, the reseller will place order to good factory manufactuers. Or they will sell the order to other professional wholesalers. In fact, the business is similar as a Chinese agency company. But they are not professional in import export service.
(3) MOQ of factory supplier who produce good quality
For Chinese agency company, prefer to work with good quality factory supplier. Although their MOQ is high. But the quality control is better. And it's easy to communicate, coordinate, and solve the troubles for bulk orders. As clothing wholesale business, especially for custom made service. There are so many detailed work need follow up. And have to tracking each detailed producing process. So that good Chinese agency company, only want to develop a long business relationship with good factory manufacturers. On the other hand, good factory suppliers like to work with good agency company.
Generally, good factory suppliers will require high MOQ. From 200 to 500 pieces per design per color with mixed sizes. Because they calculate the quantities based on fabric material. For some fabric, their supplier will sell them one roll in a good price. So that one roll fabric to make how many pieces, is the MOQ of the factory supplier. Or sometimes, the factory supplier will calculate the best cost-effective of the performance, to be the MOQ.
If you want to customized printing, dyeing, or embroidery. Then the MOQ will change. Base on the cost-effective of the material quantities of the new process. For example, t-shirt MOQ for bulk orders. If you only need plain color of cotton t-shirt, then MOQ can be 200 pieces. If you want to print individual designs, maybe the MOQ shall be double. Because each printing require MOQ too. Same in dyeing for custom made fabrics. Or unique embroidery for own brand logo and private label. 
(4) MOQ sell in stock ready-made or Customized OEM  Products
There are 2 special purchasing behavior in Chinese markets. One is stock products buy in China factory. Another is bulk orders for customized OEM products. These two ways are all for bulk orders. While the MOQ methods are totally different with the suppliers. Anyway, stock buying and OEM product, are popular in import export business buy in China.
For stock purchasing business, is mainly focus on the cheapest price. And the buyers normally will not care too much about the quality. As stock products normally have some issues. Such as poor designs not good sales. Or some quality problems. There maybe can find many good stock products. Which are brand new and good to sell. Only because some special reasons of the facotry suppliers, have to sell out the products urgently. And stock products normally export to Africa or some lower economy area. There are many client's from Europe countries do such import export business. Such as Netherland, France, and British. Or Italy, Germany, USA, etc. For stock ready-made, factory suppliers require massive purchasing. Which calculated in KG or tons. And ship by full containers.
While for customized OEM products, it's a fashion industry business. That use for brand marketing. Or new collections promotions. Or hot sales products for next season of brand company. For Chinese agency company, customzied order is an interesting business. And require professional service quality to tracking the bulk orders. And work with good factory suppliers. So that the MOQ is normally higher. Which we already explained in related online websites.
2. Chinese agency company help you get better MOQ buy from China market suppliers
Since foreign buyers have to face the supplier MOQ buy in China. What can Chinese agency company help our clients? Sure, of course no problem. For an expereinced agency company. There are many ways to get better MOQ from Chinese market suppliers. In fact, these ways are easy to use. And can accept by most of our clients. While before discuss, we need focus on normal import export business. So that we will not explain the stock products, copy items. Let's focus on wholesle markets purchasing. And cusotmized OEM products.
(1) Find the best suppliers for purchasing with small MOQ
This is the easiest way. And most of the Chinese agency comanies can proceed. And good for small order business buyers. Which is require the agency company keep sourcing to find the best solutions to buy in China. Because buying in China is not only simply business term of supplier MOQ. There are many points need cosider about for a purchasing. Such as correct design and product styles. And good quality with good price. As well as delivery time, good communication, and supplier MOQ, etc. So that we name it as buying solutions.
Anyway, if all the other business terms are similar, then focus on to solve the supplier MOQ issues. How to get a better MOQ? Keep sourcing, bargaining, and negotiating. And the agency company should persuade the supplier accept smaller quantities. Then the agency company need analysis their competitors, their business rules. And need talk with their boss directly. Or need visit their office or facory, to communicate face to face. Normally, compare and negotiate with enough suppliers, can find the best one.
(2) Buy various items in one supplier to get the MOQ in purchasing amount
This way is popular when buy in China clothing wholesale markets. And many wholesale suppliers accept such way. Because MOQ usually calculate in quantities. But also can use amount. If you order is not extremly samll. While the total amount is good. Then can negotiate with the suppliers for samll MOQ. In fact, for our client's, only to buy more designs in the shops. Then if the total amount is goods, means the supplier can get enough profit too. By the way, if you can buy more styles from the vendors. Then the vendors will consider about next business. For them, long-term business with re-order purchasing is important too.
Here need introduce another way. Which maybe is difficult to accept by many wholesaler or retailer buyers. If you find some really attractive or hot selling designs in the clothing wholeslae markets. And you want to buy a small order. Then you can consider if you can pay some extra cost to the supplier. Instead of the MOQ of the suppliers. Such way normally is acceptable by fashion brand commpanies. For import export wholesale business, cost-value is also an essential points for buyers.
(3) Calculate the MOQ elements with the factory supplier to get the best term
For experienced Chinese agency company, they know how to calculate the MOQ of factory suppliers. Of course, not so precise MOQ, but can be reasonable to negotiate with the factory suppliers. For exmaple, place a customized OEM t-shirt design. You can consider from the fabric material and quantieis. Then move ahead to printing, embroidery, and trims. As well as the worker labor cost, work effective, etc. Maybe the sales man of the factory supplier will accept. However, such negotiating, must require perfect communication skills.
Meantime, if you get a reasonable MOQ from the factory supplier. Better for you to accept it. And don't insist for smaller and smaller. As business have it's rules. Since you can reach the best MOQ requirements. In fact, the best way is to find a new better factory supplier with acceptable MOQ. If your Chinese agency company keep sourcing, surely can find a better solution to buy in China market.
(4) Develop long-term business relationship with factory suppliers and keep the orders running
Such way seems complex. But in fact, many foreign buyers will choose it. Which is not a target. But it's in fact for a good business relationship. That developing from small buyer to big wholesaler. Or from a test or trial orders to be a bulk order. There are many fashion brand companies will choose such cooperation methods. Which means, when you visit the factory supplier, and discuss your purchasing business. You can show their 2 orders. One is for good quantities for this or next season. While another order is sample order for next launching products.
For example, you come to China wholesale market buy clothing in March. Then the bulk order should sell for autumn / winter. Meantime, you will seeking inspried fabric swatches or sample clothes for next year's spring / summer products. And you surely you want to find a reliable factory supplier for corperation. So that you can discuss with the facory suppliers, for better MOQ. Or better business terms. Some experienced agency company, will suggest you to agree with currently better terms. Then tell the factory suppliers, if next season, you can buy more, they should give better conditions. Actually, this is an effective way to buy from China for import export business.
Conclusion
In order to achieve success for your import export business buy from China, need know more about Chinese markets. There are millions buyers sourcing and purchasing from Chinese markets. For fashion clothing, garment fabric, and textile products. Such as t-shirt, leather bags, sneaker shoes, etc. So many interesting items for competitive categories to buy from China. Although there are MOQ requirements of Chinese market suppliers. We can find the solutions to solve it. Better to find a good Chinese agency company to guide your import export business. So that to deal with China suppliers or manufacturers much easier. Welcome to work with Shangjin trading company. Please contact us for partner.