China Sourcing Agent Find Shoe Factory – Guangzhou Footwear Vendors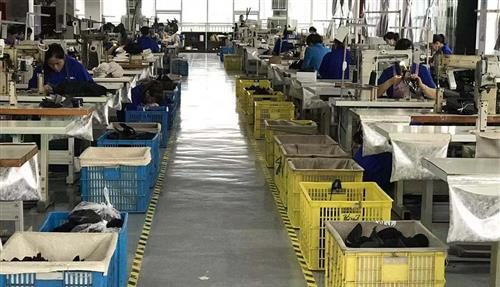 China sourcing agent find shoe factory, buy from Guangzhou footwear manufacture vendors. In China, Guangzhou market is the best place for sourcing agent, to find shoe product, wholesale vendors, and factgory suppliers. Because Guangzhou is the largest wholesale center of fashion textile products in China. Such as garment textile, trendy clothing, and footwear items. So many foreign buyers travel to Guangzhou every season. In order to sourcing fashion shoes products, for their import export business in China. And most of them are big whole sellers. Or brand company purchasing. Who want to source shoe factory for customized orders sneaker, trainer, sandals, etc. That's why China sourcing agent or service company are popular in Guangzhou.
Generally, China sourcing agent offer comprehensive service, that buying from Guangzhou market. For instance, guide the foreign buyers visit correct shoes wholesale market. And find good quality footwear manufacture vendors. Then buy from the Chinese shoe factory directly. For the detailed buying solutions, you can review Shangjin online websites. If you want to know more, please contact us directly. Here we would like to share some sourcing tips in China wholesale markets. How to find good footwear manufacture vendors, and purchase direclty from China shoe factory.
China Sourcing Agent Teach You  How To Find Shoe Factory Vendors In Guangzhou Footwear Market
In Guangzhou shoes wholesale markets, you can find any kinds of footwear products. For instance, leather or PU shoes for lady, men, and children. Or sports footwear for trainer, sneaker, and gym shoes. Or casual footwear for home and street, like sandal, slipper, canvase shoes, etc. As well as footwear for tennis, basketball, football, etc. Because each of category has different material, quality, and price level. So that it's not easy to find the correct vendors in wholesale markets. That's why China sourcing agent service are welcome for foreign buyers to export from Guangzhou. In order to find correct footwear manufacture vendors. Or buy from shoe factory suppliers directly. Need use correct sourcing methods in China wholesale markets.
1. Find footwear manufacture vendors in wholesale market
When you want to find footwear manufacture vendors, the best way is to sourcing in China marketplace. There are thousands of wholesale suppliers in one sales building. Normally, you can find footwear manufacture vendors easily.  Here don't need too much complexity methods using to find shoe fatories. Below tips or benefits, can help you find the correct footwear manufacture vendors. Which your China sourcing agent surely will share you. Before the service company guide you visit the wholesale markets.
(1) Check the shoe samples at the vendor's shops
In Guangzhou shoes wholesale market, you China buying agent will guide you sourcing in the correct marketplace. Where the market interpreter or assistant shall already source before you coming. Or they already checked with the suppliers, who are the vendors you plan to find. When you visit the vendors shop, you will see many shoe sample products. Those are the fashion and unique shoe items of the vendors. Normally, these samples are the latest, trendy, or hot sell of the supplier. Or the featured shoe products indicate their factory machine, technique, or quality. Then you can check the footwear collections. Such as sewing work, fabric material, handfeel, etc. Or check the shoes sole quality of outsole and insole. Or the sole material, model, and designs.
If you find the vendor is launching various designs with different shoes styles. Or footwear sole designs. Such as leather shoes, sneaker, sandals and slippers. Or the supplier sell leather shoes for men, women, and kids. Mostly, they are not footwear manufacture vendors. Or maybe the vendors are big factory with different producing machines or shoe manufacture lines. So that you can ask the vendors some questions of the shoes products. For example, are they footwear manufacture or reseller? Or if they can accept custom made service. Or if they can printing or embroidery your own brand logo. And so on. From the communication, you can easily find out. If the vendors are footwear manufacturer or not.
(2) Confirm business terms with the wholesale suppliers face to face
From business terms when you buy from the market vendors, you can easily find much useful information. Then you can have idea if they are shoe factory supplier. Or the footwear vendors are not manufacture supplier. But a trade company or reseller. For example, MOQ for the custom made shoes orders. If the shoe vendor can quote you quickly, and don't need check with factory. That's means they are familiar with customized shoes orders. Or the shoe supplier will told you, that have to check with the raw shoes material. Or they need ask for the shoes model cost. And so on. Normally, they are not footwear manufacture suppliers. In fact, there are many shoes trade company or sales agent in Guangzhou. Who are not shoe factory. But they have several footwear manufacture supplie.
 When you sourcing and buy from China shoes market directly. Or together with your Guangzhou agent translator. Please negotiate the business terms with the footwear supplier face to face. Such as price, shoes fabric quality, and sole material. Or the delivery time for stock ready goods or customized massive products. Or check the details of  changing labels and tags. As well as brand logo printing, embroidery, unique designs. Pay attention to each business terms. And consider seriously. Then you can find good shoes manufacture vendors. Or you can get agreement with your sourcing agent, suppliers in China market directly. In fact, they are both your partners buy from China for your import export business.
(3) Find similar desings directly from the other market vendors
This is the way to check if you already find good shoe factory vendors. In Guangzhou footwear marekt, similar shoes products are normally in the same marketplace. Where your China sourcing agent will guide  you to visit in Guangzhou or near the city. So that you can check more similar shoes products as you can. In order to compare and choose the best footwear manufacturer. For instance, find out the most fashion and popular sneaker soles vendors. Or sourcing similar shoe fabric with same technique for bulk orders. Or compare the price, MOQ, quality, etc. Such buying solutions or tips, Shangjin already shared in our online website.
For a sourcing company, they normally service you find the correct China market and vendors. While you need make the decisions place order to which suppliers. Of course, you can discuss with your Guangzhou agent or market guider. Normally, they will record all of the detailed information about the shoe suppliers. Adn prepare detailed quotation list for you. In fact, you can review and consider more seriously. Or you can confirm orders after you go back home town. Because your China sourcing agent will follow up, and track the business in Guangzhou for you.
(4) Arrange factory visiting and meeting time as you want
If  you want to buy bulk from China shoe factory. Better to visit their factory with your Guangzhou agent. In order to to make sure the footwear manufacture supplier is reliable. Since you are talking with the sales man in the wholesale market. Then you can ask for visiting and meeting their design teams. Generally, the sales man will contact their shoe factory for meeting. If they explain to you can't arrange meeting. Or their shoe factory is too far away from Guangzhou. Maybe you need consider more. As the order tracking service of your China sourcing company. Which means your Guangzhou agent can control the orders quality or not. Especially for customized making orders. Because too many details and requirements, need check and solve during the order process.
When the shoe sales man in the wholesale market, confirm you the meeting time with their factory manager. Then you can visit the footwear manufacturer together with your Guangzhou agent. Because you need your China sourcing agent understand all of the details. Such as business terms, designs specifications, and order requirements. During the meeting with shoe factory, you can ckeck more information about the footwear manufacture process. For instance, their show room and producing machines and process. Or their warehouse, design team and sales team. There are many tips to visit a manufacturer. Of course, most of China sourcing agent are experienced enough.
(5) Sourcing footwear material and accessories in China market
There are many shoes brand company prefer sourcing footwear material directly. And ask shoe factory to use their material. For example, sneaker shoes normally require custom made service. And they will create their own unique shoes shole designs. Or use their own functional fabric material. Or special shoes accessories or trims. Such as metal or plastic hardware. Or textile shoe lace, out sole, etc. This require Guangzhou agent more sourcing work in China. Because have to source Chinese footwear accessories manufacturer first. After the Guangzhou agent confirm each part material with clients. Then the Guangzhou agent buy and delivery to the shoe factory.  
Such work normally is complexity. And most of the footwear manufacture vendors will refuse the orders. Becuase it's difficut to match their own producing machines. And it's difficult to control the quality. If consider about the material communication and coordination. There should be many detailed work need service. In fact, there is another point. MOQ of each unique footwear material. For example, custom made shoe sole. Or require big quantities. Or need make a sole model. And shoes trims need MOQ too. If consider shoes fabric, customized logo and tags. There should be much cost. For such orders, Shangjin trading company only service big quantities of each shoe designs.
2. Sourcing online websites to find China shoe factory supplier
In fact, online sourcing to find China footwear manufacture vendors, is a good method. Meantime, it's easier and lower cost. For many foreign buyers, they like to source suppliers by themself. As many good qaulity shoe factory will advertising their products online. Such as alibab, made-in-China, aliexpress, etc. Or some footwear manufacturers have own online sites. From google, or baidu, fashion buyers can find them easily. Then they can communicate with the shoe factory directly. So don't need a China sourcing agent service in Guangzhou.
However, online business and service need find good shoes vendors. Because the pictures can't find out the vendor's quality. There are some scams of online business too. In fact, the quality control is the most important. That's why many of our clients hire us to follow up the orders. Because China sourcing agent can help them. To buy good quality shoe products and export from Guangzhou. Meantime, sourcing China shoes factory online. Normally can not find the cheaper vendors. Which means there are many small footwear manufacturers in China. Who don't have own online business or websites. But their price, quality, and design capability are really good. For many foreign buyers, they in fact want to find such shoe factory.
3. Source shoe factory from China footwear manufacture centers
This sourcing method maybe difficult for foreign buyers in China. Because the foreign buyers don't familiar with Chinese cities or markets. While sourcing shoe factory from China manufactuer hubs. It's really a useful way for China sourcing company or Guangzhou agent. In the manufactuer hubs, there are thousands shoe factory for footwear business. And have a completed supplie chains. From shoes fabric material. And sole manufactuers. Or accessories and trims. Even some small workshop for special service. Like priting, dyeing, shopping bags, etc. In these manufacturer center. You can find big shoe factories. Or samll workshops. 
In China, Guangzhou agent prefer to sourcing in footwear manufacture centers. And they know where to find the best shoe vendors. For example, Jinjiang city in Fujian province, is the best place for sneakers. Or other sports shoes. If you want to find cheap sandals, slippers, or PU shoes. Better to sourcing in Wenzhou China. And for kids shoes, Dongguan, Ningbo are good choices. There are many China cities to sourcing good shoe products. Such as Chengdu, Shanghai, Hangzhou, etc. While it's only a roughly concept. If want to find good vendors for a fixed design. Then require Guangzhou agent sourcing in many China cities. In order to find the best shoe factory. Because in same manufacture center. There are many kinds of footwear products.
Conclusion
There are many large shoes wholesale markets in Guangzhou. And Guangzhou agency company can find any kinds of footwear vendors easily. For some good quantities order, better to buy from Chinese shoe factory directly. If you want to sourcing China footwear manufacturer quickly. Please hire a Guangzhou agent service. Generally, they can find the shoes vendors from wholesale markets or online websites. While if want to purchase from the best shoe factory. Then better to sourcing in China footwear manufacturers. Shangjin trading company is experienced in shoes business service. If you want to find partner in China. For sourcing, buying, and export service. Please contact us now.