How to Shipping From China – Trading Company Import Export Business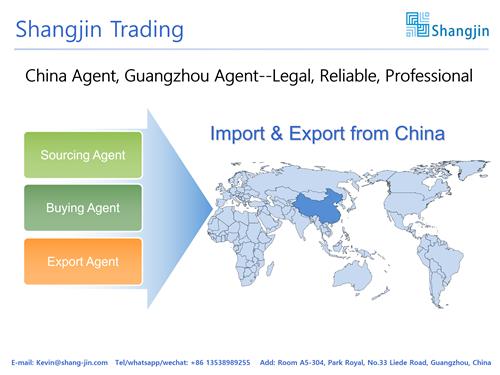 How to shipping from China? Trading agency company guide you import export business. After you buy from China wholesale markets. Or purchase bulk orders from factory suppliers. Then you need plan how to shipping from China. As shipping service is the last process of your import business from China. For a business starter, maybe it's a complex work to import from China. While it's easy process and service for China trading company. As well as freight forwarder. Or export agency.
Shangjin shall share some popular shipping ways to buy from China. Which are all economy shipping methods. Such as express courier, air cargo, and sea freight shipment. When you develop import export business from China. You can find Chinese trading company or agency for shipping service easily. In fact, the shipping channel and import business are the same service supplie chain.While for different goods, there would be some different requirements or skills.
China Agency Company Service Economy Shipping Methods For Import Export Trading Business
There are 3 popular shipping ways for import export business from China. Which trading company or export agency will recommend you. That base on your goods volumes and product categories. There are many shipping companies and freight forwarders in China. Who are professional and focus on international logistics and transportation service. In fact, you can easily sourcing and find freight forwarders online platform. Such as alibaba, made-in-China. Or you can sourcing online for key words. For instance, sea freight forwarder. Or shipping service of trading company. Or import export shipping agent from China. And so on. Then you can visit their websites, and contact them online sites.
1. Express courier shipping from China
(1) Fastest shipping way
Express courier is the fastest way shipping from China to your country. And it's a door to door service. Which means you won't have to bother about custom clearance or duty payment. Meantime, it's easy for you to place order to express courier company. From their official online platform. Or through phone number. If you agree with an acceptable quote of the shipping cost. And the courier company will arrange their staffs to pick goods from your export agency's office or vendor's shop. Then you can wait for the goods, to delivery to your home or warehouse directly.
(2) Consider the shipping cost with high value goods
The cost of express courier is a little expensive than air cargo. While it's almost 10 times expensive than sea shipment methods. So that express courier shipping is better to arrange samples delivery. Or small amount with high-value goods import business. Such as fashion jewelry accessories. Or silk fabric lady dresses. Or some luxury textile products of clothing, shoes, bags, etc. There are many buyers from usa, eu, au, etc. Who prefer to buy branded fake products for their import business. Such copy named goods, better to use courier shipping from China market.
By the way, the cost of express courier shipping from China, normally will be quickly escalated. That during the high season. Or before holiday. Such as one month before Christmas, or Chinese spring festival.
(3) Competitive courier shipping cost
Shangjin trading company usually use Fedex and DHL. Which are good express courier companies. And faster and cheaper with good service. If you prefer to UPS, or TNT, etc. No problem. In fact, we have special channel of courier shipping freight forwarders. Who can offer more competitive price. And use the official flight of the courier companies. With tracking number of the parcels too. Most of our old clients like to use it. We sent to America, Canada, and Australia. Adn Europe countries too. Such as UK, Italy, Spain, Germany, etc. 
2. Air cargo shipping goods from China
(1) Import business process of air cargo shipping methods
Air cargo is a popular shipping methods for Shangjin trading company. And it's economy shipping way for samll goods volumes products. And the shipping process on the way from China to your warehouse, includes 3 steps. Which is easy to understand for a business starter to import from China.
Local logistics in China, and export process with Chinese agency or trading company.
Air cargo shipping from China airport to your destination port, after custom declaration servive of export agency.
Local logistics in your country, and import process with your local freight forwarder or service company.
(2) Export agency recommend economy shipping methods
For import export business, choose economy shipping way for your goods from China, is very important. Which means your product cost to be cheaper. And have good sales in your local wholesale markets. Generally, Shangjin will not suggest our clients choosing air cargo shipping. While if the goods weight are around 500KG. Then we will recommend to use air cargo shipping from China. As it's the best cost – effective, and economy shipping method. Please note, are cargo shipping cost, based on both the goods weight, and cubic meters (CBM). And the freight forwarder will quote you the exact cost after they receive the goods. 
(3) Air cargo shipping cost and process
How to calculate the air cargo shipping cost? Normally, the cost based on your country port, and cargo detailed CBM or weight. Below we list charge items of the cost and fees. For you idea. So that you can understand better to deal with export agency or freight forwarder.
Shipping cost = Local logistics cost in China + China export cost + Cost for air shipping from Chinese airport to your airport + your country customs clearance cost + Local logistics cost in your side
There are several kinds of additional fees involved in the total shipping cost. Such as customs clearance costs. Or domestic land costs. Or terminal handle fees in China customs warehouse. And so on. In fact, it is a complicated work for you to consult with shipping company. Especially for a business starter import from China wholesale markets. That's why need a  trading company, or export agency to service you. And require them deal with the freight forwarders, shipping companies, custom delcaration institutions, etc.
(4) Custom clearance to receive goods
Because air cargo shipping is fast. After book the flight space in China buy freight forwarder. Then delivery goods to China customs warehouse. In 5 – 7 days, you can receive your goods. Before that, you need handle custom clearance in your side. And deal with some import tax duty or related business process. Generally, your export agency will prepare all of the necessary documents for you. While better for you to hire a local freight forwarder or trading company to help you. 
Shipping time for air freight =Time required for booking shipping space+flight time+Local delivery time in your country.
3. Sea shipping way from China
(1) Import export process of sea shipping way from China
In fact, most of the foreign buyers prefer to use sea shipping way. Such as wholesalers buy bulk from China markets. Or fashion brand company custom made service from factory suppliers. As well as some small business retailers, will choose sea shipping methods for not urgent products. As sea shipping way is the cheapest methods. Which is always the most economy shipping method from China suppliers. However, the delivery time is longer. For example, sea shipping to Europe need around 25 – 30 days. And 35 – 40 days to America. So that better to consider shipping plan before you start import business from China.
Normally, the shipping process is similar with air cargo. Which are easy for export agency or trading company to handle. For instance, consolidate goods to their warehouse. Then book space and arrange container loading. Or delivery goods to China custom sea port warehouse. Finally, custom declaration and ship. There are many export agency or freight frowarders, support door to door shipping service from China.
(2) The best economy shipping method with bulk goods
Because the cheap cost of sea shipping. And the big space of container. If you buy bulk orders from China. Then the cost is very small average to each unite product. Below are basic information of container and the CBM data. If you need more detailed specifications, please contact us.
| | | | |
| --- | --- | --- | --- |
| Full container load | 20"GP | 40"GP | 40"HQ |
| CBM contained | 28CBM | 58CBM | 68CBM |
There are 2 methods for sea shipping. Which are Full Container Load (FCL), and Less Than Container Load (LCL). Please note, LCL sea shipping is expensive than FCL way. Because LCL use CBM as the unit to calculate the freight fees. With some extra fees including. If your goods is less than 15 CBM. Then better to ship by LCL. Otherwise, you'd better ship by a 20 feet container. Normally, your export agency or trading company will remid you. And work out the goods volumes after you place bulk orders. Or before book the container and vesssel space.
Shipping cost = Local logistics cost in China + China export cost + Cost for sea freight from Chinese port to your port + your country customs clearance cost + Local logistics cost in your country.
(3) Tips and suggestions before sea shipping from China wholesale market
For sea shipping way, if you want to get the economy cost result. Please pay attention to 2 points below. In order to avoid many troubles. And achieve great success of your business import from Chinese wholesale markets.
Firstly, control the goods volumes to match the container space.
Since the sea freight fees of one container to your destination port is fixed. So that ship enough goods as you can. If leave space after loading container. Which means you loss money for the space. However, if you place too much order. And find the container space can carry all of your goods. Then you have to consider how deal with the extra volume goods. That always means extra cost for you. In fact, your export agency or trading company will remind such case, before you wholesale buy from China market.
Secondly, control the goods delivery on time from Chinese suppliers.
This is very popular in export import business from China. Especially for small quantities with vairous suppliers import business. If one of the supplier delayed to send goods to your freight forwarder's warehouse. Then means you have to wait. Because you need consolidate all of the products to one shipment. In such case, mostly will have extra fees from the warehouse store. Meantime, you may loss the best sales season in your local market. Or you need pay much more time to tracking and deal with the shipping work from China.
Conclusion
Shipping from China is a basic service of trading company or export agency. There are many freight forwarders or shipping company to help your import export business. And the export shipping process are the most easy in the import business. However, need pay attention to the detailed work. Such as shipping plan, consolidating work, and delivery time coordination. In order to avoid troubles, and smooth your import business, better to hire a professional export agency or freight forwarder. Shangjin trading company is a good choise for your import business. And we are always appreciate to be your partner in China. 
Want to know more? Please contact us now.