Stock Fabric Purchasing From China Factory – Wholesale Market Agent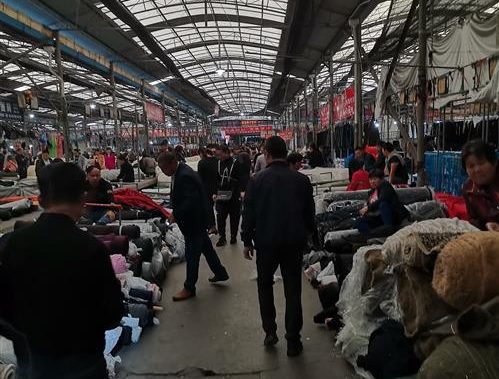 Stock fabric purchasing from China factory supplier with agent service. And export shipping to some special markets. Which is the best purchasing method to buy wholesale cheap products from Chinese market. In fact, many Europe clients do import export business from China market. And they will purchase stock fabric, clothing, and bags. Or toys, furniture household products to sell in Africa markets. There are many China agency company help sourcing and purchasing. Because stock product means cheap price, steady quality and small MOQ. That's why so many foreigners seeking Chinese agency company to help them. For sourcing and export cheap stock product to their local market.
Here we won't introduce fashion textile wholesale market. While prefer to introduce cheap product. And Chinese professional stock fabric wholesale market. Where the cheap stock fabric sell in "ton" or "kg". In a very lower price from China factory suppliers. As we all know, the biggest fabric manufacturer and distribution centers, are in Guangzhou and Keqiao city. There are big wholesale markets for the stock fabric with many Chinese factories suppliers. And many professional textile wholesale purchasing agent in China, know the markets well.
Purchasing Cheap stock fabric product with China agent from factories or wholesale markets
1.Why and how to purchasing from fabric stock wholesale market with China agent
(1) Need special channels or relationship
Although there are many stock fabric wholesale markets in China for cheap product. There are only several professional stock fabric markets. Which are the most cheapest product price. There are several markets for good sales. And they are the most famous marketplace in stock fabric wholesale business. Because Chinese factory supplier sell out stock product directly, to the cheap fabric wholesale market. And it's really hot selling. So the wholesalers are sourcing for cheap stock product from China factories everyday. That's why the competitive are very intense.
In nowadays, the cheap stock fabric products are welcome for many buyers or wholesale markets. So that the market demand is huge. And sell good. Generally, buyers need special channels or relationship to get stock fabrics from China factory suppliers. How to do as a foreign buyer export from China? As the best way is to hire a China agency company. So that easy to purchase from China factory or supplier. In fact, the China purchasing agent have a good supplier chain. For cheap stock product sourcing, buying, and export service.
(2) Good selling of cheap stock fabric product
Many wholesalers come to purchase cheap stock product from the fabric markets. No matter Chinese or foreign buyers. Or even some small business re-sellers come to the stock market. In order to sourcing, buying and re-sell in the fashion textile markets. As a fresh ready made fabric items. There are many designers or fashion buyers. Who will source and buy from the fabric stock market too. Then produce and sell in a cheap price for their clothing products. Such as shirt, skirt, and suits. As well as tops, jeans, blouse, etc.
Because fashion or trendy idea, is not only based on textile pattern or function. But also based on design styles, or brand image from China factory suppliers. So that the Chinese garment factory can try to find cheaper. But good quality stock fabrics for manufacture. Generally, China purchasing agent have a good relation ship with the good stock fabric suppliers. So that they can get the best items from the China stock fabrics suppliers.
(3) Hidden rules and buying tips
Since stock fabric is leftover cargo that sell out for cleaning inventory. So that the patterns or the quantities are not so fixed or can meet your order amount. And there are mixed design, material, or patterns. Generally calculate the price in "kg" or "ton". A professional China purchasing agent will introduce you more buying tips to avoid troubles.
(A) Bargain for the best price
Focus on the quotation based on "kg" or "ton". At the first you ask the price in "kg", then you will get a price. Then you ask for "ton" price, you can negotiated a better price. If you are lucky to work with a good China purchasing agent, they will help your bargain a better price. For stock fabric purchasing, normally need face to face. And you need visit the wholesale market to meet the suppliers. Which is different with other online shopping products. That you can discuss with China factory suppliers online. If business terms are okay. Then you place bulk orders. For stock fabric, you have to source and buy from the market or factory directly.
(B) Focus on and fix the correct items you buy and receive
Do tell the suppliers your fabric material composition or pattern requirements. Then focus on the price. Better to take many pictures of the stock. That your are planing to purchase. As maybe the supplier will change some goods inside. And sell you as original price. Before loading container, your China purchasing agent will check seriously. According to the picture and cargo at the spot. Which is very important before export shipping.
(C) Check tubes for correct weight
Do check the stock fabric tube inside before you buy. Because some China supplier will fill some heavy material inside to sell. Such as stone, cement, etc. In fact, China purchasing agent knows such hidden rules well. And they will remind you to avoid the scams. Of course, most of the Chinese factory supplier are honest. As well as the wholesale market vendors. While for import export business, we shall be serious as we can.
(D) Check rolls for good product
Pay attention to check the rolls. Of course, no need check all. You can check samples random. In order to confirm all inside rolled fabric are good. Not some broken or damage fabric inside. To choose a reliable China supplier or factory are very important. Better to hire a China purchasing agent to help you export. Because they generally agree to take guarantee for your goods and money safety.
(E) Check for correct weight
Finally, must pay attention to the wagon balance or weighbridge. To check if the weight is correct or not. Sometimes, the weight should be short than the screen showed. Sometimes you will not at the fabric wholesale market or warehouse when loading container. Don't worry. A reliable China purchasing agent can help you handle all of the rest work safely and smoothly.
There are still many tips or skills to handle a stock fabric shipping or purchasing. That's why a professional China purchasing agent are very important for your business. Not only for sourcing. But also for the correct methods to control or manage China factories or suppliers.
2. Keqiao stock fabric wholesale market
(1)Biggest stock fabric wholesale market in China
Generally, Keqiao is the best place to purchasing stock fabric in China. Because there are many textile factories located in Zhejiang and Jiangsu province in China. So that Shaoxin Keqiao to be the biggest textile wholesale market in China. And many stock fabric markets located near by the city. And because the fashion textile are improving each season according to the garment market. So that the China textile factory will develop their new categories to launch each season. In fact, China textile factory are always catch the fashion trendy of clothing markets.
Since the fabric will be stock every season. Although the China textile factory can sell some product of the stock fabric in next year with a cheap price. But generally, stock or inventory should leftover in time. In order to keep the cash flow smooth of the China factory.
(2)Featured cheap product in Keqiao stock fabric wholesale market
Generally, Keqiao fashion textile wholesale market sells many woven fashion fabrics. Such as Chiffon, silk, cotton textile product. As well as linen, polyester, fur textiles. Moreover, most of the fabric are good print, dyeing, or embroidery. Of course, it's only a roughly concept. In the textile market, you can find any fabric categories or accessories you want. Same status in the stock fabric wholesale markets. All of the similar or same items you can find. With a cheap price, and good quality product. In fact, the only difference are not so fresh fashion. And some stock product are not so good packing. A China purchasing agent knows the market very well.
(3)Roughly price range in Keqiao stock fabric market
Stock product is cheap price. However, the price is also based on the material composition. And the stock fresh of the fabric. such as one year stock, 2 years stock, etc. Furthermore, the technique of the fabric. Such as print cost, dye cost, or embroidery quality. Better for you to hire a China purchasing agent to help you sourcing and negotiating with the suppliers or factories.
Normally, Chiffon fabric is from RMB 10 -15 per KG. Silk fabric is from RMB 20-30 per KG. While cotton fabric is from RMB 15 -20 per KG. And Polyester textile is from RMB 7-12 per KG. Please note, it's only a roughly price range. For your idea only. As mentioned above, better to require you China purchasing agent to check according to your requirements.
3.Guangzhou stock fabric wholesale market
(1)Featured categories in Guangzhou stock fabric market
Guangzhou Zhongda fabric wholesale market circle is almost the biggest textile trade center in China. There are dozens wholesale buildings in Zhongda area. And you can find any kinds of fashion textiles or accessories. Such as woven, knit clothing material. With any kinds of raw material. Such as cotton, linen and polyester. As well as some function fabric for special using. For example, fur, leather, and furniture fabrics. By the way, there are many function fashion fabrics. Such as sports fabric, waterproof, and special using textile material.
(2)Competitive price range of the cheap products
That's why in Guangzhou stock fabric wholesale markets, you can find same situation as Keqiao stock textile markets. But for the price range, there are big different. For example, chiffon, silk, and polyester such products are very cheaper in Keqiao. While for jeans, knit, and sports fabrics products are much cheaper in Guangzhou.
Normally, jeans denim fabric from RMB 8-12 per kg. While Lycra from RMB 15-20. And for function fabric and furniture material need based on the detailed items. Better for you to require your China purchasing agent to sourcing and quote in advance. So that to focus on the correct cheap product with good China factories and suppliers.
There are 5 big stock fabric wholesale market located in Guangzhou city. And each city have a cheap and featured product range. Such as leather bags, cheap shoes, kids apparel products, etc. Of course, mostly are cheap stock fabric products. Better for you to hire a China purchasing agent to guide you sourcing and buying in the fabric stock wholesale markets. As it's not a easy work to find correct China suppliers or factories in such a large area.