Liu Hua Garment Market – China Manufacturer Guangzhou Sourcing Agent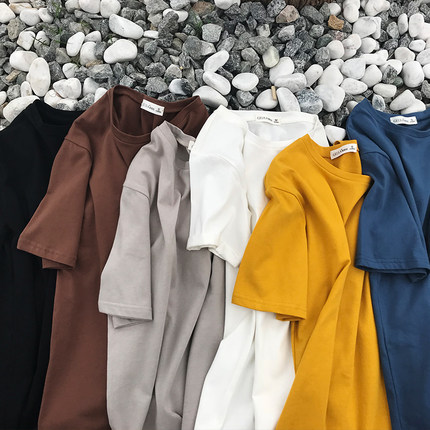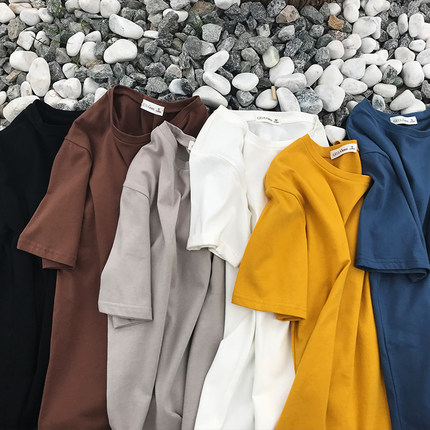 Liu Hua Garment Market is the biggest clothing wholesale market in China. There are thousands of whole sellers in the clothing wholesale market. And 70% of the vendors are China manufacturer. Who have own factories and can accept custom made service.  In fact, Liu Hua garment market is the most famous clothing wholesale market for import export trade. Many Guangzhou export company, China sourcing agent like to guide their clients to wholesale buying in the markets. Normally, each client can find the interested clothing product. With a good quality and cheap price. Or buy from the best China manufacturer directly. And the import export agency will be great helpful in the purchasing process.
China sourcing agent help you buying in Liu Hua garment market 
Liu Hua garment wholesale market opened in 1996. In the 1990's, Guangzhou has become the best clothing wholesale market in China. Because it has the most advanced equipment. And the most complete products categories. As well as the most perfect custom made service from China manufacturer. Till to now, it became one of an important clothing wholesale market in China. Furthermore, it's the best place for China sourcing agent and market guide to wholesale buying and export to the world. In fact, Liu Hua garment market and guide service, are very popular for foreign buyers.
Normally, a China guide or sourcing agent will introduce the advantages of Liu Hua garment market as following.
First of all, Liuhua garment market owns a superior location. That easy for travelling. Amazingly, it just locates right in front of the Guangzhou Railway Station. A China sourcing agent can easily accompany you visit the clothing wholesale market. By metro or taxi from your hotel.
Second, in the clothing wholesale market, the China manufacturer always sell good quality products. And the various categories are all in cheap price. and fashion styles. A China sourcing agent can help you find the best Chinese manufacturer in the clothing wholesale market.
Third, the China manufacturer are all experienced in producing and foreign trade service. Actually, they have many producing resources and convenient logistics suppliers network. Absolutely, a China sourcing agent can help you find the cheapest or best value of your interested products.
China market guide help you sourcing and buying in the garment wholesale market
Most vendors of Liuhua garment market are focus on casual styles and fashion design. So that many customers have more choice when they sourcing their interested categories. Meanwhile, the China manufacturer have a global view. The vendors are all experienced in foreign trade business. And understand how to cooperate with China sourcing agent or export company. It surely is helpful in export trade or custom made service. Normally, Guangzhou sourcing agent have good relationship with many China manufacturer in the market. It's easy for the Chinese sourcing agent to help you buying and export from China.
In Liu Hua Garment Market, the total area reaches 15,000 m² . More than 1000 unit shops in the market . There is a parking lots for loading and unloading cargo. Which over 1,500 m². Inside the market. There are several lobbies for rest. And there are many fast-food restaurants, Bank business center. As well as information center, office building, etc. In fact, a China market guide or exporter is very familiar with the clothing wholesale market. Moreover, the China sourcing agent or market guide can help you handle many detailed work on your behalf.
Clothing foreign trade center in Guangzhou
As we know that the garment market is located in the south building of Guangzhou Liuhua hotel. Where is near to Guangzhou Railway Station and provincial bus passenger station. So it's very convenient to or from anywhere. Because it's nearby the highway, railway stations and airport. So that the market has thousands of manufacturers from all over the country. Actually, your China sourcing agent must introduce the clothing wholesale market as the biggest Chinese garment market.
Liu Hua, the most famous China garment market, is featured for custom made service. In Liuhua clothing wholesale market, you can require the China manufacturer to produce what you want. For instance, your China sourcing agent will recommend you to custom made service. For example, your can choose the fabric and design. Or individual accessories and fashion textile. Which based on the original sample in Liu Hua garment market. Moreover, if you a lucky with a professional China market guider or exporter. Then you can always get the best price with smallest MOQ.
No matter you are from fashion company with your own brand. Or you are wholesaler with your own design. Or even you are small business starter. Only if you can reach the MOQ in the clothing wholesale market, you can get the best products. How many is the MOQ? Not very big, only 100 pcs /color or so.  If you hire a professional China sourcing agent, you maybe buy cheap, but fashion stock from the Chinese manufacturers.
Distribution centers of China clothing wholesale market
Since Liuhua garment market is very famous in  China clothing wholesale market. As well as in the world. So that many China export agent will introduce their clients to sourcing and purchasing in the clothes market. Every year, millions foreign buyers come to Guangzhou for purchasing. Such as Russia, South Korea, Japan Singapore, India, Indonesia, Western Europe and so on. Actually, it's a worldwide business to South Africa, North America, Middle-East Africa, etc. A China market guide can help you export from Chinese garment market.