Children Clothing Wholesale Market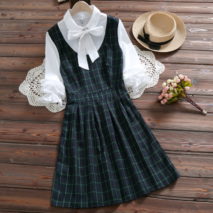 Children clothing wholesale market in Guangzhou, is the best place to source China kids and baby wear wholesalers. There are several whole sale centers in Guangzhou city. Such as Zhanxi, Huimei, and Shahe garment markets. Where are selling bulk or retail children apparel for baby, girls, boys, etc. However, the biggest children clothing whole sale center name, is Zhongshanba wholesale market. Which is focus on kids products wholesale business. And the China wholesalers sell all kinds of kids apparel items. In fact, Guangzhou is the best marketplace for kids wear products in China. And many agency companies like to guide foreign buyers sourcing and buying from Guangzhou wholesale markets. So that Guangzhou market guide is a service of Chinese sourcing agent.
In fact, hire a agency company to guide purchasing in Guanghou is necessary. As they can source the best China wholesalers. And guide the clienst buy bulk from direct manufacture suppliers in Guangzhou market. Meantime, kids wear is a large products category. Such as children clothes of tops, shorts, and sportswear. Or kids footwear of sneaker, trainer, sports shoes. Or fashion design accessories of bags, socks, toys, etc. And so on. There are so many designs, styles, and fabric material. That need check before orders. How to source and find the correct China wholesalers. And how to buy products in the best business terms. Which is the sourcing service value of Chinese agency companies.
China Agency Company Source Factory Supplier, Wholesale Buy Children Clothing In Guangzhou Market
In China, Zhongshanba children clothing market, is the biggest wholesale distribution center. Which is a very large business circle with thousands of wholesalers come from whole China cities. And most of the shop vendors are manufacturer suppliers. Who have own small or big factories. Or they have own kids wear brand for selling online shops. Or the wholesalers have resellers who are selling their children products. In fact, each wholesale vendor has different kids products categories and designs images. So the marketplace is a heaven for foreign buyers. Becase the China agency company will guide them source and buy from factory suppliers directly. Or some business starters can purchase cheap items in stock ready-made.
1. The big sales buildings in the children clothing wholesale market
For a professional market guide, who should be very familiar with Guangzhou Zhongshanba market. In the whole sale center, there are several big sales buildings. And each wholesale market sell featured children clothing products or relevant items. Here Shangjin trading company list them. And will introduce some basic information to guide you buy clothing from Guangzhou children wholesale markets.
Zhongshanba South kids clothing wholesale market

Fuli children's world sales building

Lihu Mansion kids apparel wholesale market

Zhuorong children's foreign trade wholesale market
2. Zhongshanba South kids clothing wholesale market
This children clothing wholesale market include 3 major sales buildings. There are pedestrian bridge contact each whole sale department store. In the marketplace,  more than 3,000 suppliers operate their wholesale shops. With various styles of children clothing for wholesale business. Traditionally, most of the wholesalers are China factory suppliers. So that the Chinese agency company can guide you buy from the manufacturers directly. And many kids wear brand company will place customized order to them.
In the Zhongshanba south kids clothing wholesale market, you can find any kids apparel you need. There are various categories of children products. For instance, baby lingries clothes. Or kids sports wear. Or fashion styles for girls, boys, teenage, etc. As well as children clothing accessories. Such as shoes, hats, scarves, etc. There are many wholesalers sell unique products in niche market. For example, baby mother clothing. Or kids bags for school. Or footwear for basketball, football. And so on. Before you buy from the wholesale market, please ask your Chinese agency company to source correct suppliers first.
3. Fuli children's world sales building
This Children's world is mainly for kids apparel wholesale market. There are more than 500 shops in the sales building. And the major categories are kids clothing. With maternity apparel. And baby products. Although the marketplace are too big to find good China wholesalers. While the Guangzhou market guide will help you.
The shops on the first floor are the exhibition area for branded children's wear. While the second floor is dedicate in middle to high quality level kids apparel. In the third floor, there are many small China wholesaler or manufacturer. And the products categories are various. Such as kids shoes, hat and socks. Or tops, shorts, outfits, etc.
4. Lihu Mansion kids apparel wholesale market
This kids apparel wholesale market is very big sales building. And it has totally 12 floors. Furthermore, the sales building have 2 separated area of A and B building. In fact, it's also majority for children's clothing wholesale. So that Guangzhou market guide always source China kids wear here.
From 1st to 3rd floor, the categories are focus on mother and baby products. And the total sales area is around 10,000 square meters. In the shops, you can choose wholesale or retail. Of course, the price is difference between wholesale and retail.
From 4-12 floors are China wholesaler offices. All of the showroom are mainly for children's wear. Among the China wholesaler, there are many China manufacturers. While some are fashion companies for design or trade business. When you visit the market, better to hire China agency company to guide you source in Guangzhou. And the Guangzhou market guide will share you many buying skills. When you source in China children apparel wholesale market. Then help you purchase from direct factory suppliers.
5. Zhuorong children's foreign trade wholesale market
Zhuorong children's foreign trade wholesale market is a nice source China wholesaler. And the clothing wholesale market are mainly for children apparel, gifts, and toys. There are more than 400 China wholesalers in the market. And most of them are China manufacturers. In fact, Guangzhou market guide can help you find fashion and cheap kids apparel. Then buy from direct China factory suppliers.