Find A Good China Sourcing Agent – Trade Company Import Export Service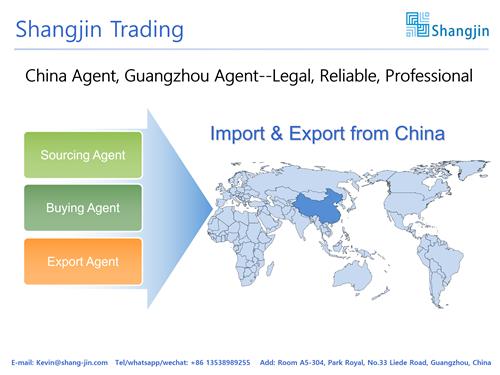 Find a good China sourcing agent to guide your impor export trade smoothly. There are many import export trade agents in Guangzhou market. Who guide you sourcing and buy from wholesale suppliers. Or help you find good factory suppliers, and support to buy bulk orders of custom made service. In our online website, you can find basic service of China sourcing agent or buy company. Below, we'd like to discuss what is a good sourcing agent in China. Then you may find the service advantages of sourcing agent for import export trade from China. Or you may check your current buying company, to find if need improve the service quality.
Find Good Service Company For Your Import Export Trade To Sourcing And Buy Bulk In China Market
There are many methods to find a sourcing agent service in China. Such as from online sites, fairs, or in the wholesale markets. And the problem is that, how to find good service company. In fact, it's difficult to identify who are good or not. While some basic service capabilities can help you find the correct sourcing company in China. Below suggestions for your idea.
1. Good communication skills for import export trade
Import export trade require the China sourcing agent have good communication skills. Because business need good communicationg. In order to understand each other. Or explain the product specifications. Or negotiate the business terms. Which means coordination and find the buy solutions, are the basic service of a China sourcing company. 
(1) Understand each other
Import export trade is a complex process. There are many persons in the supplie chain. And every one have their own consideration and benefits. When the sourcing company start their service to find suppliers and quote you. That means the buy company shall consider about the relationship of their clients and suppliers. As a principle, sourcing agent should work on behalf of their clients. And should find the best product and supplier for the export trade service. There are many dilemma for the buy company have to face.
For instance, price and quality. Or sample order or bulk MOQ requirements. Or individual service requirements of clients with extra cost. As well as the custom made service with urgent delivery time. And so on. Here, maybe some business starters can't understand so well. While for experienced fashion buyers, they surely know well. In fact, it's difficult to explain too much in simple words. If you want to know more, can visit our website online. So that you can check many buying tips in the wholesale markets. In order to solve and achieve the purchasing targets of our clients. The China sourcing agent must understand both of the clients and suppliers.
(2) Good skills of expression
Expression is not only means good english language. In fact, the most important is how to let your client's and suppliers understand you. Because sourcing agent is a service company to buy for export trade. And their client's may not stay in China. Meantime, the suppliers will not feedback some issues in time. Or some emergency troubles appeared. In such situation, how to explain the situation to your clients. And how to suggest your clients for solutions. Or how to persuade the suppliers to accept your requirements. Or how to solve the issues to let both sides to be appreciated. Such situation requries good skills of communications. As well as your correct attitude to sove the problems.
For Shangjin, we think it's not so difficult. In our opinion, simply requrie your communication of open, honest, and responsible. When you can communicate with correct attitude. And deal with the troubles in a fair way. Normally your clients and supplirs can understand you and support you. So that you can get a useful buy solutions to solve the problem. And proceed the purchasing behavior moving ahead.
(3) Respect your partners
For a China sourcing agent, their clients and suppliers are all their partners. In order to achieve the success of export trade, must receive good quality products in time. And can delivery and shipping on time. While there are many delayed or mistakes in the producing, quality control, and consolidating process. What will you do when you find the bad service? For Shangjin, we think complain and quarrel are not much meaning. While need find the solution to improve or solve the troubles.
In fact, no supplier want to cause the trouble for their orders. And no one plan to get some profits from poor quality product or service. If there are troubles. Just respect your partners explainations and suggestions. Then check and consider if workable or acceptable. If not, discuss open and frankly. Simply focus on how to find the solutions. In China, respect is very important. Sometime, only a simple problem would be a big trouble. While if you can commnucate well. Then big issues would be no problem.
2. Catch your meaning and proceed according to your requirements
Import export trade buy from China sourcing company, is a long time business. From sourcing, quotation, to visit the China wholesale market or factories. There need a long time service to find the correct supplier and products. In fact, each clients will have individual or unique products. And sometimes, they don't know what want to buy from China wholesale companies. Then the sourcing agent have to discuss and revise their quotation with the China suppliers. In such case, the China sourcing agent must catch your demand quickly and precisely. Such as product requirements, service demand, cost budgets, etc. Otherwise, will be very hard work. Both for the foreign buyers and the export trade company.
Meantime, the sourcing agent must know to proceed according to your requirements. When they have good idea, surely can suggest you. But before that, should always sourcing, buying and working according to your instructions. Why? Because you are the boss. And you know business well. And know what is you need for your markets. If the sourcing agent don't work as your requirements. Which is terrible. And waste your time. In fact, no difficult work for an experienced import export agent or buy company. While the most serious and difficult thing is that, always proceed according to client's instructions.
3. Always buy correct products from suppliers
What is correct products? That's means good quality as your bulk orders. And delivery on time. Without troubles. So that means your export trade successful. In fact, it's the basic requirements for a China buy company or import export agent. If you can't buy correct products for your clients. What's your service value? However, to get the good service results are not so easy. There are many detailed work need handle. From the service results, you can check and find if the China sourcing agent good or not.
Of course, you need check and find a good service import agent, before you place bulk orders. Here is a remind. When you contact the sourcing company and plan to buy from China. You'd better to check their paper work, sourcing quotation, and service terms. And you need check with them about your products. In order to know if the agent are professional enough with your import product. After you place order to the buy company, you need follow up. In order to know about your order situation. And to check if the buy company is tracking your orders carefully. If a good sourcing agent, they will feedback you very quickly about the orders status in the China suppliers.
4. Experienced agent service for import export trade
This requirements is not so important. Because the import export trade process in fact is very easy. If the sourcing agent or buy company have been service import export business for one years. Then they can explain you some normally rules or tips. About sourcing and purchasing from China wholesale markets. If you are a business starter, you can check with the buy company. If they have export trade with clients from your country. So that you can find solutions of your export shipping service. While for experienced buyers or fashion brand companies, it's not a problem. Because they normally have their own shipping forwarder or import agent.
Anyway, find a good sourcing agent, who is professional in export shipping service, is a better for your import business. Sometimes, you can ask some basic questions about their servie. Such as where is their warehouse store. Or how to pick up goods and consolidating in the markets. Or how they deal with label and tags changing. And so on. From the detailed questions, you can find the import agent service better. And you can move ahead for more detailed and useful purchasing plan. Or can discuss more detailed requirements of custom made orders.
5. Serious detailed work and take responsibility
There are some risky for import export trade from China wholesale markets. Such as reliable suppliers, goods quality, logistics proceeding, etc. If poor service of the buy company, maybe you will find troubles, when you receive products. That's the reason why to work with good sourcing agent in China. When you visit the import export agent, or the China suppliers. In fact, you will be welcome. And surely you will have a nice meeting with the import agent or vendors. Howevre, good meeting doesn't means good service. And you need check and find more, to confirm a good China sourcing agent. Here, Shangjin would like to suggest you 2 tips. Of course, there are many other points you might prefer. These are only for your reference.
(1) work seriously with details
Please check if the import export agent is serious in detailed work. Such as the descriptions of the order requirements. And how they work with the suppliers for bulk order business. Or to check their worker's service skills. And so on. From the details, you can find out, if the sourcing agent are serious or not. And you need find a import agent service with serious work capability.
(2) Take responsibility actively
Secondly, you need find a responsible buy company. Which means they will go to solve your troubles actively. If there are loss, they would like to take reasonable responsibility. And for their service quality, they can agree with some acceptable guarantee. For instance, quality inspection methods and QC reports. Or if they are bad service quality, they may assume the related loss. Or for the delivery deadline, they can work hard to achieve shipping on time. In fact, no matter what or how they can take the responsibility. While the service attitude and work performance are the key points.
Conclusion
Import export from China market, is a detailed work with long process. There are some issues or troubles during the purchasing behavior. In order to buy and export from China smoothly, better to find a sourcing company to service. So that you can focus on your bulk orders, and let the import agent handle detailed work. Shangjin is experienced in import export trade solutions. And we are professional in sourcing, buying and export shipping service. And know how to deal with Chinese suppliers in the wholesale markets. If you want to know more about us, please visit our online websites. If you want to start work with Chinese agency, please contact us.