Buying Apparel In China Wholesale Market – Chinese Garment Suppliers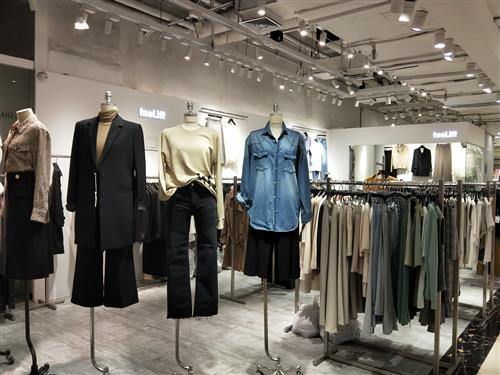 Buying apparel in China wholesale market from Chinese garment suppliers. And export shipping for your clothing import trade business. Such purchasing behavior is popular in China wholesale markets for many foreign buyers for many years. In fact, millions fashion buyers come to Guangzhou garment market. For sourcing and buying trendy apparel product. As well as purchasing textile material, fabric accessories, shoes and bags, etc. There are many sourcing agent guide you wholesale buying and export products from Chinese suppliers. Such trade business helps many service companies developing in China wholesale markets. Here today, we want to share you some sourcing and buying tips, in China wholesale markets for apparel products business. And share you the hidden rules deal with Chinese suppliers in garment market.
How To Sourcing & Buying Apparel Product From Chinese Garment Suppliers In China Wholesale Market
There are large clothing wholesale markets for apparel product sourcing and buying in China. Especially in Guangzhou garment markets. As Guangzhou is the wholesale distribution center for fashion clothing and textile products in China. And most of the foreign buyers sourcing, buying and export apparel product in Guangzhou markets. Below we shall discuss how to find the good garments markets and deal with the Chinese suppliers. As well as some buying tips for purchasing in China garment wholesale markets. By the way, recommend you hire a China export agent to guide you sourcing and buying apparel from Chinese garment suppliers.
1. Know where is the apparel market for your interested garment product sourcing and buying
Although clothing category are extremly large. While you can sourcing and find any kinds of garment product in Guangzhou market. There are dozens large garment markets speread in the whole Guangzhou city. In each garment market, thousands of wholesalers or manufacturer vendors sell fashion textile products in their shops. And each clothing wholesale market have their own featured apparel products. With special design, styles, and MOQ requirements. As well as different quality level and price range of the Chinese suppliers.
(1) The best garment markets sourcing for fashion design apparel products.
Before you sourcing and buying apparel products from China garment markets. Better to hire a trade company or export agent service. In order to guide you find the correct marketplace and Chinese suppliers. For exapmle, Liuhua clothing market is for good quality, higher MOQ, and higher price. But the cost value are very effective. So that is good for fashion company with their own designs for custom made service. And Shahe garment market is famous for the cheap price. With affordable quality level. And the MOQ is very low for business starters. While Shisanhang apparel market is good for fashion company for bulk buying. As the trendy designs, good quality, and small MOQ. There are many other famous garment markets for high quality clothing. Such as Baima, hongmian, Huimei, etc. For lady, women, men, and kids apparel Chinese suppliers.
(2) Featured garment wholesale markets sourcing Chinese suppliers
There are many other special garmetn markets. Which has featured apparel prodcuts for sourcing and buying. For instance, Xindadi market for knitted sweater and knitwear garment. And Zhongshanba is the best marketplace to sourcing and buying children clothing and kids shoes. And Meibo for sportswear and sport suits. If you need some fashion cosmetic beauty products, you can sourcing in the sales building. Such as wigs, nails, and other makeup products. If you want to sourcing and buying denim jeans apparel. There is the largest jeans clothing wholesale markets in Zencheng. Of course, there are many markets for different garments. Like wedding dresses, party dress, swimwear, underwear, etc. Better for you to hire a China export agent. So that they can sourcing and find good Chinese suppliers for buying apparel products.
(3) Sourcing and buying fashion apparel accessories products in China wholesale markets
Since Guangzhou is the largest wholesale center in China for fashion products. There are many Chinese suppliers sell fashion and unique garments accessories in Guangzhou markets. For instance, Buyuntiandi shoes wholesale market. And Zhanxi footwear material and hardware accessories markets. Where you can easily sourcing and find any kinds of shoes. Such as sandals, slippers, sneakers, and boots. As well as Sanyuanli bags wholesale markets. For leather, PU, canvas fabric material bags. Many wholesalers purchasing in the markets. Sourcing and buying leather handbag. Or premium shopping bags. Or garment accessories of ties, belts, wallet, etc. If you are a new business starter, better to hire a China trade company or export agent. So that they can guide you sourcing and buying bulk product in the wholesale markets. Or you can check with some wholesale websites, to understand more. Before you purchasing from China wholesale markets.
2. How to buy apparel from Chinese suppliers
(1) No language barries in China wholesale markets
In Guangzhou garment markets, the Chinese suppliers understand basic English. And most of the vendors are perfect spoken English. But everyone know the simple words to communicate. Such as how much, price, cheap, good, etc. So that you can easily communicate with the Chinese suppliers. For instance, talking about the price. When you see a t-shirt or skirt at a shop. Then you can use your finger to point it out. And the Chinese supplier will show you the price of RMB. With a calculator or tell you a simple words. Is it so easy, right? Furthermore, if you want to talk, you can use a translator in phone. Of course you can hire a market guide or interpreter for assistant in China wholesale market.
By the way, please note. That you need know the Chinese suppliers are only accept RMB and reject the US dollars or UK pounds. Which means you only can use Chinese currency in China wholesale markets. And the price usually have 2 levels. That are sample price, and bulk order price. So that you need confirm clearly with the Chinese suppliers. Before you place an order.
(2) Make decision for buying products yourself or hire a sourcing agent
Yes, now you may understand. There are no language barries in China wholesle markets. And it's easy for you to buy small quantities yourself. Of course, for stock readymade products. Because you can negotiate the price, and choose what you want from the Chinese supplier's shops. And buy and take goods from their shops directly. If you want to buy bulk orders. Better to hire a China trade company or sourcing agnet. As too many detailed work need follow up. And have to tracking your bulk orders for delivery with good quality and on time. Especially for your cusotm made orders. No matter clothing, shoes, and bags. You have to check the fabric material, sample quality, and bulk quality tracking. As well as goods consolidating, warhouse, and export shipping service.
3. Hire a market guider or export agent to help you
Market guider and export agent can help you handle many detailed work. For your purchasing behavior in China wholesale markets. And it's not only in apparel buying. But also in other textile products sourcing or bulk purchasing. For instance, the market guide or interpreter can help you determine price. Or record quantity per carton, CBM per carton. Or they can help you negotiage the minimum order quantity (MOQ). As well as confirm production time. And minimum quantity for customized packaging, etc.
Here, you need to note and understand. That the work of the market guide is mainly at the spot of markets. To help you communicate with the Chinese supplier. When you buying apparel in the garment markets. But as for orders, inspections, and delivery. After leaving the market, it's not their job. That's why the reward for a market guider is about ¥300 a day. Which is equal to $50 a day only.
How to proceed for the rest work about your purchasing in China? Don't worry. There are many service company can help you. Such as sourcing agent, trade company, or export agent, etc. In fact, such service company are in same meaning. Which are all offer service to guide you wholesale buying from China markets. Or help you warehouse and export shipping from Chinese suppliers. So that you can easily handle the goods quality inspection, order tracking, and export shipping. If you want to know more. Please visit our websites. There are detialed introduction in the sites. And welcome to contact us for partnership for your business in China.
4. Find better Chinese suppliers in same garment market
(1) Compare to choose a better Chinese supplier for yourself
Whether you go sourcing and buying apparel directly in the garment market. Or you go with your China export agent or trade company interpreter. For you, try to find more Chinese suppliers in the market. In order to find out and choose a better Chinese supplier. Who are better price, quality, service, etc. Normally, Chinese suppliers like to operating shops in same area of the garment market. Or in one market, there are many similar designs or styles of apparel products for sourcing. Of course, you can use online platform to find contact information of Chinese suppliers. Or visit some wholesale website to check if they are your correct suppliers or service agency.
(2) Choose correct Chinese suppliers to produce your bulk orders
When you sourcing apparel products in the clothing market. Then you will find the products showing at the shops are diffirent. What different? Your China export agent surely will introduce you. As some vendor's shops have various clothing categories. Such as lady's skirt, women party dresses, and fashion coats. Or with some unique jewelry accessories. In fact, they are not manufactuer shop. But a reseller or wholesaler with many factories suppliers. While you will find some vendor's booth seems very simple. There are only several similar styles or designs to show you. Maybe you find a small manufacturer. Although they only can produce simple designs. But if the products are what sourcing. Why not choose them for your bulk orders? Of course, better to check the quality. And do understand how to control and tracking your bulk orders. 
Of course, there are many big wholesale shops in the markets. With various clothing categories. Sometimes, they are manufactuer too. Who have a big factory with different machines. So that they can produce more designs or clothing styles. In different fabric material. Such as woven garment, knitwear, or denim jeans. For such suppliers, if you can accept the MOQ and price, choose them is a better choise. As their quality level and order service are better and steady.
5. Understand more when buying apparel and know how to bargain with Chinese suppliers
(1) Realize that find good Chinese suppliers are only the begining of your apparel buying
Before you place your bulk order for wholesale buying. Do double confirm if the price quoted are based on the same quality of the sample. There are some troubles if you don't clarify the requirements of your products. As sometimes, will meet such issues. That your production goods received are not same as the sample that you buy. Why? The Chinese suppliers shall explain you because of the producing batches. And the textile material have color tolerance. And so on. However, you just want get what you ordered, right? How to solve or avoid such troubles. Please hire a good trade company or export agent to service you.
(2) Try to get a better and reasonable price
For price bargaining before buying bulk apparel, is not difficult. As Chinese suppliers are all understand your thinking. Because everyone want buying apparel in good quality with cheaper price. It's business. However, please understand, quality always based on cost. In nowadays China wholesale markets, all of the prices are so transparent. So that don't worry about too much. On the other hand, your China sourcing agent will guide you purchasing products safely.
If you buy small quantities stock clothing, the price is not so competitive. But the MOQ is lower. Which is important for boutique sellers or fashion companies too. While if you buy bulk or custom made. And meet the Chinese suppliers MOQ requirements. Then the price can be much cheaper. And if you can place order quantities 3 – 5 times than their MOQ, the price can be more cheaper.
However, don't want to consider to persuade the Chinese suppliers. That you now are trial order, and will enlarge your orders soon. And your bulk order will be 10,000 pieces per design. And so on. In fact, no meaning at all. Becuase the Chinese suppliers are always hear about such inquiries everyday. And in China clothing wholesale markets, now only quote you the price based on your final order. Why we talk about such price issue here? Because only if you understand such situation, you can find the correct suppliers in China wholesale markets.