Guangzhou Zhanxi Clothing Wholesale Market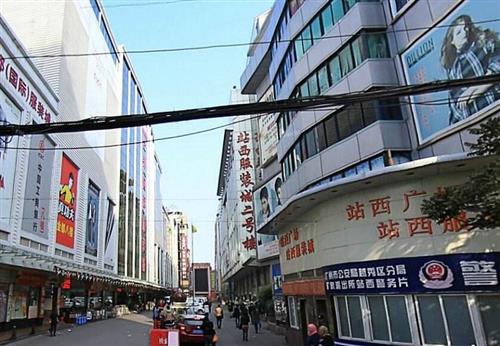 Zhanxi Clothing Wholesale Market in Guangzhou,  same name as Zhumei garment Wholesale Market, is a very important sales distribution center. Furthermore, in the same area, there are many famous and large garment wholesale markets. They are located and spread in Zhanxi road . Such as Jinbao custume Wholesale Market. Jindu International fashion Wholesale Market. Jinxiang Clothing Wholesale Market. Kairongdu Garment Wholesale Market. Jinhong International Clothing Market.  Huimei International Clothes Market and so on.
Guangzhou Zhanxi Clothing Wholesale Market
The market is close to Guangzhou Railway Station.Provincial Bus Station . Absolutely it has a convenient transportation . There are lot of interesting people sourcing and buying in Guangzhou garments wholesale market. It has a firm geographical advantage for the Zhanxi Clothing Wholesale Market.So,a lot of people will come here every day. It is because of these two advantages. it attracts many customers from all over the country to come to buy clothes products.
The mall has a number of large clothing stores, most of which are factory direct sales . With the ability to produce clothing technology and produce world-renowned brands . The apparel Wholesale Market has mainly wholesale and retail of medium and low-end clothing.Besides , great variety , cheap price .  It  can be divided into :  women ' s  block , boutique clothing block ,  men '  s block ,  children ' s  block ,  integrated block ,  clothing block , apparel fabrics and accessories block . Each function distribution is more reasonable , the structure of the block is obvious ,  the clothing type is relatively complete .
Last but not least,the style of clothing you want can be found here.Guangzhou Zhanxi Clothes wholesale market is majority for foreign trade business. The price is affordable, while the quality is good. Especially, the styles are very fashion. Most of the clothing are similare with the branded new launched designs.
If your order quantities are good enough, aroung 300pcs/style, then the vendors will accept customized making for you. Surely, the price will be cheaper, and the quality is better.