Children Clothes Factory – Buy Kids & Baby Wear Online Trading Company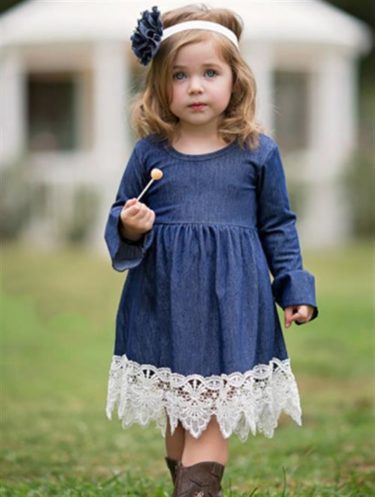 Children clothes direct factory, buy kids and baby wear online products from China trading company. In fashion textile products, children clothes is a popular category. And it's a good sales and profitable business in online resell trading, or brand company collections. There are many manufacture hubs and factory supplier of children clothes in China. And the biggest wholesale center to purchase kids and baby wear, that buy from Chinese markets or online factory shops. Or shopping from experienced China agent or trading company.
Who purchase from children clothes factory directly. Then resell kids and baby wear in a cheap price online. Meantime, the trading company can help foreign buyers. To source children clothes items in China cities or wholesale markets. And work as buying agent company, for import export trading service from China factory suppliers.
There are various designs or styles of children clothes products. Such as kids party dresses, skirts, and shirts for girls. Or sports suit, tops and shorts for boys. Or lingeries and jerseys for new born baby, little kids, teenage children, etc. In fact, the garment collections are same as women or man apparel products. With completed product categories of shoes, clothing, and accessories for children.
While the clothing fabric is normally using health and natural textile material. Such as cotton, linen, silk, etc. Here Shangjin recommend children clothes factory to buy and export from China. And share our online kids & baby wear categories. With the cheapest wholesale price direct from manufacture supplier.
Buy Kids & Baby Wear From Direct Children Clothes Factory – China Trading Company Resell Online
In Guangzhou, there are large wholesale markets for kids and baby wear products. Where is the best marketplace to buy bulk from China factory suppliers. Normally, foreign buyers visit Guangzhou to source and purchase every season. And Shangjin is a sourcing company for import export trading years. As the special term of import export business in the world. So we consider to sell kids and baby wear from online websites directly. Which buy from direct children clothes factories. And resell in a lower wholesale price with samll MOQ than market purchasing. Below we shall introduce a brief only. As various styles, designs, and qaulity levels. If you want to know about our kids and baby wear online categories. Please contact us. For business terms, same as trading methods with China agency company.
1. Baby and kids wear online categories buy from children clothes factories direclty
For kids and baby wear, same as you shopping online sites. There are many kinds of styles, color, and sizes. Or the children clothes name. Or the textile material. As well as the sewing quality and price range. When you shopping online for baby apparel, you can check more details. While we think, garment purchasing business, need pay attention to the quality. If the baby goods are same or similar as the pictures show online. For Shangjin trading company, we guarantee the the products quality. Just like we work as a sourcing company for buying solution service agent.
(1) Children clothes collections and styles
A: Varous designs of children clothes
As a trading company, we have manufacture supplie chain. Or we can sourcing from Guangzhou wholesale markets. In order to buy from factory suppliers directly. So that we can sell many kinds of children apparel. With different styles, material, and price level. Generally, we sell daily life kids and baby wear. For example, fashion dressed for party, prom, and holiday. Or skirt, suits for home, street, and urban images. Or we sell the baby and kids wear for sports concept. Such as boy sports trunks, shorts, and tops. Or swim suits, football t-shirts, and trainer tights for girl and boy.
Meantime, we buy from children clothes factory base on different fabric material items. For instance, jeans pants, coat, and skirts. Or knitted sweater, jerseys blouse, and padding coats. Since we are trading company. So that we focus on our clients demand. And show them online kids and baby wear for shopping. In order to promote our business. For example, sourcing service, buying solution, and trading sales. Till to warehouse store, and export shipping service.
B: Sell according to buyer's demand
In fact, it's difficult to clarify a kids wear so easy. For example, "sleeveless dress in cotton jersey with a printed design. Gathered seam at waist and flared skirt". This a description of a girl dress. For the sleeve, have long, short, and sleeveless designs. Or other related details. Such as printing, embroidery, sewing work. Or the brand name and logo. Or fabric material standards. And so on. If fashion buyers have any requirements. Then we will check with the children clothes factory before buying wholesale.
For Shangjin, we show the online categories of kids and baby wear. Then help our clients to have an idea for wholesale purchasing. If they like the baby collections we show online. Then buy from us directly. Together with comprehensive service too. If they want to find the correct items they are seeking for. Then send us more specifications. And we will source good manufactuer supplier to them. Same as a sourcing agency service. In fact, for Shangjin trading company, we sell not only kids wear. But also our buying solutions service from China factory supplier.
(2) Fabric material for kids wear
There are many different textile material for children clothes. And most of the fabrics are natural material. Such as cotton, silk, and linen. And cotton mostly for little kids and new born baby. Of course all of their teenage young boys or girls. For some silke or linen fabric, normally for dress, skirts, shirt, etc. If some garment design, will consider to use some soft accessories or trims. Normally, kids and baby wear are simple, health and soft handfeel. In fact, most of the brand companies, require high quality fabric compostions. And require professional certifications from manufacturer. In order to export and sell to the markets or Europe, Ameriac, Australia, etc.
For Shangjin, we simple sell good fabric qaulity material garments. As we think, health is the most important points for children clothes. So we buy from good quality kids wear factories. And sell online good quality baby clothing items. There are some unique designs, may require to use chiffon, lycra, or sports function material. If we consider no bad to children, we will agree. Otherwise, we refuse to source and sell such products. In Guangzhou, have such wholesale markets. That sell very poor quality children clothes. Which is only usd 1-2 per piece or set. These items mainly use polyester or spandex mixed fabrics.
(3) Age and size to sell online baby apparel
For the clothing size, is more complexity then adults garments. Becuase children's body size is different in each age. Or different of each foreign country local market. Meantime, kids and baby are growing fast. So that the clothing require more size. And the children clothes business separate in several niche markets. Which the sizes are from baby, kids, teenage for each age body. With plus size accordingly. And some boy or kids designs are totally different designs, fabrics, and producing machines. In Shangjin trading company, we sell even all kinds of children clothes. As we can source and buy from any kinds of manufacture supplier.
Anyway, the sizes in China wholesale market, is roughly use same standards. That accept for many foreign countries. And many clients from usa, eu, or au, will clarify their size requirements. For instance, uk clients will buy from kids wear factories with Europe size. While Canada clients will choose usa size standards. In fact, any sizes, have a figures of cm. In which, we can adjust the producing methods. If clients want to buy plus size, the factory can customized accordingly. This is not a problem for manufacturer suppliers. And the price different in various sizes, are not too much. 
(4) Related apparel and accessories of baby collections sell online
Because Shangjin trading company is a sourcing agent in China. So that we are selling service online, no matter clothing for baby or adults. Which means Shangjin trading company is always selling cheaper price direct from manufacturers. And we get profit base on our service as sourcing agency. While use trading business methods to develop our company. That's why we show several product categories online for shopping. Including shoes, bags, and clothing. Or fashion jewlry accessories and even fabric material. For baby items we sell online. Including all related apparel products too. Because Shangjin trading company source good children clothes factory and help you buy from China.
Please note, this baby online collections, are sell our buying solutions service. Just like our market interpreter guide you sourcing and purchasing from wholesale suppliers. While our price should be much cheaper than the wholesaler vendors. Because all of the kids wear we buy from factory directly. Without any extra selling fees. Such as shops rent cost, sales man salaries, warehouse store fees. And so on. If you consider the price is not competitive for your business. Please note the material, designs, and sewing quality. In fact, we can source cheapest children clothes factory for you.
2. Business terms purchase from kids apparel manufacturer with Chinese trading company
In order to sell online baby clothing, we surely have the best business terms. Which we negotiate with the factory suppliers before bulk buy. In fact, we are only recommend our old manufacturer suppliers to our clients. And delveop the sales via online websites shopping. So that we surely get the best price from them. For sales service, don't worry. As the children clothes factories have completed buying service. And Shangjin trading company, in fact is a service agent too. Below business terms for your idea only. As the condistions shall be a little different base on the kids wear. And some baby clothing sell online we buy from different factories. Even if same design, we maybe can negotiate better terms based on your purchasing order quantities.
(1) Cheapest wholesale price direct from manufacture supplier
There children clothes factories, in fact are the source supplier of Shahe wholesale markets. Which is the most cheap and tredy clothing distribution center in Guangzhou. And the manufacturer sell kids wear to Zhongshanba wholesalers too. In fact, some of our cooperated manufacturers, have won brands. And they are sell to whole China cities. With their own online shops in alibaba, made-in-China, aliexpress, etc. Or they have won order meeting with franchise licensees boutiques. So the exw price is competitieve. And more cheaper than they sell in 1688.com online website platform.
For Shangjin trading company, we only sell our service. And get reasonable profit from the baby online products. From our online categories, you can find that the price is very attractive. For instance, 100% cotton party girl dresses, only sell us$ 4 – 5 per piece. Or the long sleeve baby suit is selling usd 3- 4 online price. Or for the boy sports wear, children school apparel, and lingeries. As well as some jeans, knitwear, jerseys are really cost value enough. Meantime, if you confirm your big order quantities, the exw price is negotiable too. As Shangjin trading company will get the cheapest price to buy from the factory supplier. Of course, normally the price now online is the best quotation for kids and baby wear. 
(2) Small MOQ for stock readymade products
For most of business starters or online resellers, the MOQ is a problem. While Shangjin trading company already negotiated with the manufacturer suppliers. And require them sell us the smallest as they can. As for long term business relationship, and developing sales for strategies. So that we get the best MOQ. For example, girl tops, shorts, or skirts, are only 5 – 10 pieces per design. And you can choose mixed colors and sizes. As well as other dresses, sports wear, and shirts. Of course, some pre-order styles, have to be 100 – 150 pieces per color. As the children clothes factory have to buy fabric from market. At least in one roll to get bulk purchasing price. 
If you want to place your oem bulk orders. Then need discuss more detailed with the manufactue suppliers. As the designs, textile material, garment trims need confirm one by one. Traditionally, MOQ is 100 – 200 pieces per designs too. While if you require unique printing designs. Or embroidery for your own brand logo with private labels. Or trendy accessories trims. Then need check with each suppliers. And to quote you the most economy customized maker plan. For such custom made orders, Shangjin trading company will arrange our staffs to follow up. In fact, we are experienced in customized clothing orders.
(3) Fast delivery time buy and send from factory warehouse for consolidating
Before we show the baby collections to our online categories. In fact we already test the manufacturer suppliers. As we already buy from the children clothes factories for years. And they know our service and quality requirements are serious. So that the deliery time is fast. By the way, we also consider about the inland logisitcs to Shangjin's warehouse in Guangzhou. And normally, they will inform us in time. That some items are no stock. Or some new designs should place order and wait one week. And so on. For Shangjin trading company, we want to sell products smoothly. And consider all of the potention issues in advance.
Generally, if stock ready-made products, delivery time in 3 days. Then we consolidate in our warehouse to arrange shipping. For the shipping way, base on your requirements. Such as air cargo, door to door service, or sea shipping methods. Or use couriers like dhl, fedex, ups, etc. And Shangjin trading company will quote you the shipping cost, after you confirm the orders. In fact, it's a easy way. As Shangjin trading company is a sourcing agency for buying and import export business years.
(4) custom made service and buying solutions
These children clothes factories we buy directly, all accept cusom made service. If you are fashion buyer or brand company, can contact us. As we are experienced in customized making service. For the detailed skills or tips, you can check our online websites. There we shared you many basic process and rules. Meantime, we are sourcing agency company in China. When you place order to us, we service one stop solutions. Which means from order tracking to quality inspection. And from goods consolidating to warehouse tore. Until export shipping from China. If you want to buy kids and baby wear from our online categoreis. Then you will enjoy the buying solutions service. As Shangjin trading company will handle all of the detailed work for you.
Conclusion
Shopping kids and baby wear from online categories, is an efficient purchasing way. And you can buy from factory warehouse directly. From Shangjin trading company online baby products. So many good factories you can buy and export from China. Meantime, Shangjin trading company will service you as buying agent. Then you can purchase from Chinese manufacturer directly. Which is same as you visit China. And Chinese trading company guide you sourcing and purchasing from wholesale markets. Because all of the purchasing and import export process are same. While buy children clothes from our online factory, shall be easier. And save your much time and shopping cost. If you want to buy kids and baby wear from our online factory suppliers. Please contact us to see the online categories.