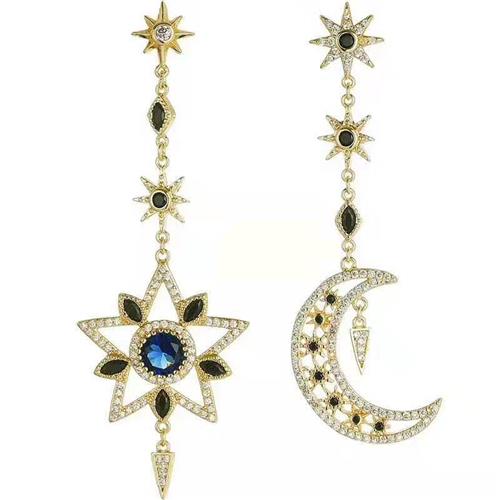 Guangzhou jewelry city is very famous for fashion accessories wholesale. In fact, jewelry city same as wholesale market in Guangzhou, where guide to sourcing and buying for foreigners. As we all know, fashion clothing and textile is the featured categories in Guangzhou wholesale market. So that fashion accessories wholesale must be hot selling too. Especially for jewelry wholesale market where China agent prefer to guide sourcing and buying in Guangzhou city. There are many markets for fashion jewelry and accessories wholesale buying in Guangzhou city.
Guide to wholesale buying fashion jewelry from best China accessories markets in Guangzhou city
1. Guangzhou Taikang jewelry wholesale city
(1) Wholesale market circle for fashion accessories in Guangzhou
Taikang is a famous accessories wholesale market for fashion jewelry in Guangzhou city. Nearby the jewelry city, is a large wholesale business circle in Guangzhou. As well as Zhanxi clothing market. Or similar as Zhongda textile wholesale market in Guangzhou. However, the circle nearby jewelry city is mainly for fashion accessories wholesale markets in Guangzhou. For instance, Oneline plaza for toys and home decoration accessories. While artificial flower and stationary wholesale market is for daily life fashion accessories. Furthermore, there are big markets for gift and Christmas goods. Better to hire a China guide to help you sourcing in Guangzhou wholesale market.
(2) Various categories small commodity with different quality level
Okay, let's focus on Guangzhou jewelry city of Taikang. There are four floors inside the Guangzhou jewelry city. And around 500 accessories wholesalers sell fashion jewelry in the market. However, there are huge categories in the accessories market for fashion jewelry wholesale. Frankly, if you only spend 3-4 days, you can't really sourcing the items well. Why to say so? Because fashion jewelry is small volumes items. As the designs and styles are amazing and extremely various. It's really difficult for you to sourcing and check with each suppliers quickly. Then how to carry out purchasing? Hire a market guide to help you wholesale purchasing in Guangzhou city for fashion jewelry and accessories.
Actually, material cause the quality level of jewelry. However, the most important factor to impact the categories are the use purpose. For example, wholesale fashion jewelry or accessories for hair, or body. And if use jewelry to neck, hands, or feet. Different using, means different design. Then the individual styles, or materials, will cause you confused to sourcing. a wholesale market guide, can source for you before you come to Guangzhou.
(3) Wholesale market guide help you sourcing any designs in Guangzhou jewelry city
Generally, we classify the jewelry in the using. Such as head, hair, body, hands and so on. Then we clarify the basic styles. For instance, crowns, hair jewelry, and brooches. Meantime, hairpin, hatpin, circlet, bracelets, etc. Furthermore, brooches, necklace, and so on. Additionally, there are some special functions too. For example, medical alert jewelry, prayer jewelry, and puzzle jewelry. In fact, even a wholesale market guide, can't know every items where to buy. Fortunately, you can require the wholesale market guide to sourcing in advance in Guangzhou city before you coming. So that can save you much time and energy for purchasing.
2. Guangzhou Liwan jewelry city
The jewelry city locate in Liwan district Guangzhou. It is one of the biggest jewelry wholesale market for fashion accessories in Guangzhou. Following, we'd like to guide you understand the jewelry wholesale market better.
(1) Fashion accessories wholesale market as a shopping mall
The jewelry wholesale market is a shopping mall with 6 floors and 140,000 square meters. And more than 2,000 shops and 8 luxury residential buildings with a total area of 310,000 square meters. Which integrates living, eating, shopping and entertainment. Since 2001, the jewelry market has been become a national professional fashion accessories wholesale market.
Furthermore, the jewelry wholesale market is specialized in fashion crystal jewelry and accessories in southeast Asia. And there are more than 300 vendors here. Most of them are experienced manufacturers. Generally, the annual sales revenue is more than 4 billion dollar. By the way, many Guangzhou market guide like to recommend their clients sourcing and wholesale buying fashion jewelry and accessories here.
(2) 2 buildings of the jewelry wholesale market
The jewelry city is in north and south towers. And the north tower is near the longevity road, less popular than south tower. While the south tower is the shopping mall. About the north tower, it mainly deals in jades and clothing. Next to the square is the famous jade art street. Most of the foreigners like it very much. The shops on the first and second floors of the north tower are mainly crystal market. The third floor is the international crystal jewelry trade center which covers a total area of thirteen thousands square meters.
Better for you to hire a Guangzhou market guide to help you sourcing before you visiting the markets. Because there are too many categories in the jewelry wholesale market. The market guide will source in Guangzhou jewelry city to find fashion accessories according to you requirements. So that can save you much time and energy.
(3) Market guide help you purchase in Guangzhou wholesale jewelry city
As mentioned above, a wholesale market guide shall be very helpful when purchasing fashion accessories in Guangzhou. Not only they help you find correct items you interested. But also the wholesale market guide will help you negotiate for a better price or MOQ. Moreover, the wholesale market guide generally can help you consolidate goods and shipping.
3. Guangzhou Xijiao jewelry wholesale market
The market locate in Zhanqian load. Which only a hundred steps away from china export commodity fair. And near the train station and bus station. The jewelry city has four floors. And each floor has two parts, area A and B. In fact, the jewelry wholesale market is very famous for fashion accessories in Guangzhou China. It has an area of 35,000 square meters and more than 1400 shops. Better for you to hire a Guangzhou market guide to sourcing and wholesale buying together.
The fashion accessories and jewelry in the wholesale market are mostly middle and high-grade. And the price is different. The prices rang from a few yuan to a dozen yuan. Even up to dozens of yuan, or even more than hundred yuan. Most stores have its own factory. And mainly wholesale, less retail. Your market guide surely will introduce you the basic information of the jewelry city in Guangzhou China.