China Clothing Wholesale Market – Sourcing And Buying From Guangzhou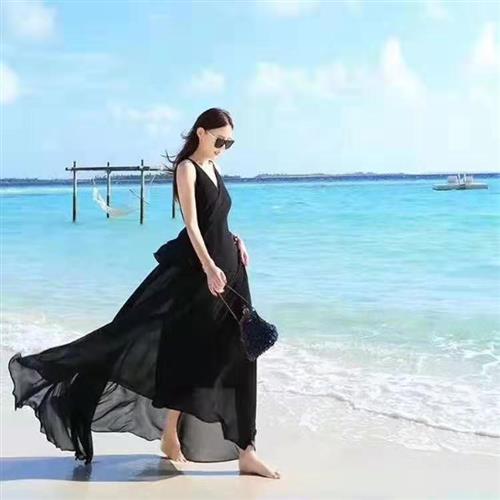 "China clothing wholesale market for buying" is a frequently inquiry that we received every week, from our new clients via website online. Sometimes, they asked us simply "I wanna buy from China clothing wholesale market". Then waiting for our reply. So interesting, right? It's really frustrating for us. Who are a sourcing agent to reply such question, without more information. "Sourcing and buying from China clothing wholesale market", is a vague question. And it's really impossible to answer. Although we try the best to consider to simplify the communication.
In order to satisfied the new client, we need explain much more. Before that, we have to ask them more. Such as what kind of clothing do you want wholesale buying? How about the price range? Or your target purchasing quantities? However, when the client receive our questions, they usually leave our website. Why? Maybe enough ranting though.
China Sourcing Agent Guide You Wholesale Buying From Guangzhou Clothing Market
1. What is better to Buy from China Clothing Wholesale Market?
China clothing wholesale market is very famous as its fashion styled clothing. Such as women's dress, shirt, and blouse. Meantime, knitted sweater, denim jeans, etc. No matter you want men's, women's or children's garments. You can buy from Guangzhou clothing wholesale market, with China sourcing agent.
If you are a small order business starter, you'd better purchase from wholesalers. Because the MOQ is small. And you can mix the color, size, or styles you interested. If your order amount is big, you can place an order to a manufacturer directly. So that you can get better price and quality. Furthermore, you can choose custom made service for individual designs or textile materials. A China sourcing agent can help you wholesale buying from best manufacturers or suppliers in Guangzhou clothing market.
2. How to buy from China Clothing Wholesale Market?
It's easy for you to buy from China clothing wholesale market. If you hire a good China sourcing agent. Why to say so? Because the sourcing agent will handle all of the buying work on your behalf. Following we list the featured service of a sourcing agent.
(1) Market guide when you wholesale purchasing in the apparel market;

(2) Follow up your orders after you come back hometown. So that to keep all the orders proceeding accordingly to delivery on time.

(3) And arrange quality inspection before shipment or balance payment. To secure you can receive good quality goods.

(4) If you don't have own appointed shipping forwarder, the sourcing agent will help you consolidate the goods and arrange shipment with customs broken.
Don't worry, all of the related purchasing behavior will proceed quickly and safely by the China sourcing agent. When you buy from China, the mainly business for you is to check and confirm the price and quantity. And compare if you find the correct items you are seeking for. And arrange payment including deposit and balance accordingly. That is to say, you just hire a China sourcing agent when you start your purchasing business. Then they work as your own staffs in Guangzhou. Of course they will keep you all informed at any time, let you know about the order proceeding.
3. Keep in mind when you wholesale buying garments with a China Sourcing Agent
(1) Clarify your sourcing and wholesale buying requirements in advance to your agent.
Before you buy from China clothing wholesale market, you'd better clarify some details you want. Why to do it? Because it's can help your wholesale buying behavior more effective. Following, we'd like to share you some tips.
The first factor is that, you need identify what you want to buy. For instance, if you want buy t-shirt, you need tell them what fabrics need. Furthermore, better to tell them the artwork for the design. And detailed information of accessories or materials. As well as specially technique of dyeing, printing or embroidery, etc.
Secondly, you need tell the sourcing agent your basic requirements. For example, what's your target price range? How many quantities you plan to purchase? How about your size or color requirements, etc. So that your sourcing agent can focus on to find correct suppliers and items easily.
Finally, you need tell you sourcing agent about your shipping requirements. Such as delivery time, packing , and label or logo requirements. If you can clarify the quality inspection requirement, do tell the sourcing agent in advance before you buying from China.
(2) Check and confirm shipping requirements before buying and export from China
Moreover, in order to shipping goods to your country without any problems. You'd better tell the sourcing agent up-front with detailed information. Such as what certifications or documents you want. What's the format of paper work you prefer. And what is the detailed requirements should proceed accordingly, etc. According to our experience, our suggestion is to get confirmation in advance. Before you plan the business trip, you'd better confirm or have an idea in your mind. So that you will carry out the whole purchasing process smoothly and hassle-free.
If you are an experienced buyer. Or you want to be an experienced business man. Then you'd better to understand all of the related cost of your products or shipping process in advance. For example, if you want purchase t-shirt, you need know the competitive sell price in your local market. And the cost in China clothing wholesale market. Even including the fees and charges during the import and export procedure. Of course, if you can check further about the cost of your products buying buying from China. Such as fabrics, accessories, and dyeing or printing cost. Moreover,  minimum order quantity (MOQ) and technology related. Absolutely, it will help your purchasing business achieve a wonderful result.
Summary
Buying from China, is a complex purchasing and export process. If you want to wholesale buying clothing in China market, better to understand the details more. Not only the process of purchasing. But also the products knowledge, such as garments, shoes and textile. How to know better? Just ask your sourcing agent. Before you come to China, do finish all of the related markets survey. And pay attention to know how to work with your sourcing agent. Then you can have your business buying from China more easy and safe. If you want to know more, please contact us freely.