Wood Decoration Materials Market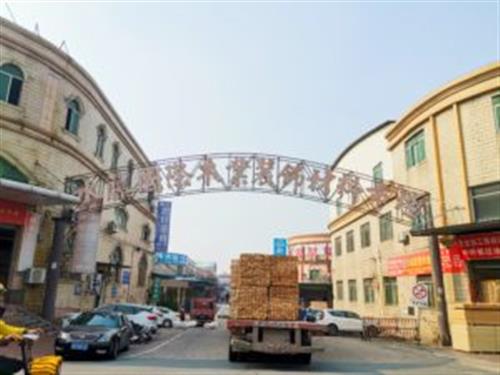 Wood decoration materials market, is a very huge wholesale center. Which locate in Guangzhou Foshan city. Nearby Lecong furniture wholesale markets. Shuiteng is the name of the wood decoration materials markets. And the material market has been operating more than 20 years. Till now the market is the largest distribution center in China for wood decotation materials. Every year, millions foreign wholesalers or furniture brand companies, come to wholesale buy and export from the factory suppliers. There are many China export trade companies service in the markets. For guide sourcing, buying and export from the wholesale markets or China factories directly. Because wood materials for furniture decoration, normally are bulk orders. So that the China export companies can help you quality inspection. And export from the China factory suppliers.
Wholesale Buy Furniture Decoration Materials In
Wood Market
From China Factory With Export Company
Wood materials are huge demands for furniture and decoration products. And use for most of the furniture factories in China or oversea markets. So many categories need wood materials. Such as table, chairs, and beds. Or wedding decoraction, bookshelf, kitchen cabinet, floor, etc. Even every industries need wooded furniture or decorations. For instance, home, hotel, and office. As well as outdoor facilities in park, school, industries, etc. That's why the materials market is so busy every day. And many export companies are serivce their clients to wholesale buy in the markets. Or purchasing bulk orders from China factories to export shipping direclty.
1. Shuiteng wood material market for furniture and decoration products
Shuiteng market is in Guangzhou Foshan, Lecong city. Where is the biggest furniture wholesale center in China. Since 1,999, the wood decoration material market start operating. Till now is more than 20 years. There are 200,000 square meters for the materials markets. And more than 200 vendors open their wholesale stores for wood material. In fact, such 200 wholesalers are mostly China factory suppliers. Or the China suppliers have large order amount with some wood material factories every year. Furthermore, the business of the vendors, are mainly for China furniture factories. As well as large distributores from oversea. Who are always deal with bulk order wholesale buy from them. Then arragne export shipping with Chine agent companies.
There are 2 kinds of wood materials in the markets. Which are imported wood materials. Or domistic products in China. And you can find any kinds of wood materials for furniture or decoration purpose. For instance, wood material for floor, sofa, and table. Or wood material for decoration furnitures. There are so many categories of wood decorations or furniture products. As well as various quality level and price range for similar material. If you are new starters to wholesale buy from the materials markets. Better for you to hire a China export company or sourcing agent. In order to find the good China factory suppliers. Or ask the export company to tracking your bulk orders. From sample check, till to wholesale buy and export shipping.
2. Wholesale buy from factory suppliers for bulk order with China export company
Because of large sales amount and bulk order to wholesale buy wood decoration materials. So that better to hire a China export company or service agent. Even you already work with the China factory suppliers for many years. As business is business. In order to take care your goods. And avoid some potential troubles. Require your export company to work with the China factory suppliers is necessary. So that you can always keep informed about your business in China. If there is any issues. Then your export company can deal with the China facotries. To solve the troubles in time. Especially for quality inspection, and export shipping from China. Because for wood decoration products, there are many special certifications and regulations in China custom. Or in your country side.
Shangjin trading company mainly focus on fashion textile products. Such as fabric, clothing, shoes, bags, etc. And then wholesale buy and export from China. While we are familiar with the wood decoration products and materials market. So that we can guide you purchasing and export from Guangzhou very easy. As we have warehouse in Foshan city too. If you want to find good China factory suppliers. Please contact us. We can help you sourcing base on your detailed specifications.