Huimei Clothes Wholesale Market -Guangzhou Fashion China Supplier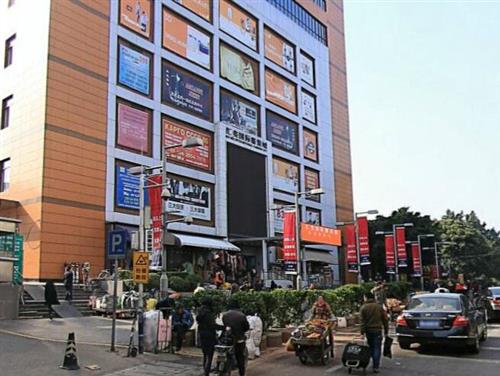 Huimei clothes wholesale market in Guangzhou is famous for China fashion supplier and products. Here are 2 highlights of Guangzhou Huimei. One is fashion clothes market. Another is China supplier in factory shops. So interesting, right? In fact, Guangzhou Huimei is the best market for fashion and cheap clothes. While the quality and suppliers service are good too. In Guangzhou Huimei, there are various featured fashion product categories. For in stance, clothing, shoes, and fashion textile items. Moreover, jewelry, bags, and fashion accessories. And the clothes are mainly for young lady, kids, and young men. So that the designs and styles are always fashion and trendy. While the price is middle with good quality. In fact, most China agent prefer to sourcing Chinese supplier in the fashion market.
Wholesale Purchasing Fashion Clothes From China Suppliers In Guangzhou Huimei Market 
Guangzhou Huimei clothes wholesale market locate at No . 139 Huanshi West Road. In Guangzhou Zhanxi fashion market circle. Which is the biggest and most famous fashion clothes wholesale market in China. There are many China supplier operating fashion clothes wholesale business. Generally, you can find any kinds of fashion products or China supplier there. For instance, clothes wholesale market with all kinds of fashion designs. And shoes wholesale markets with best supplier from China. Meantime, fashion accessories with special textile or leather products. As well as bags, jewelries, and beauty products. In fact, Guangzhou Huimei or Zhanxi, is the best place for market guide or China agent to sourcing and buying from manufacturers or fashion supplier.
1. Guangzhou Huimei fashion market
Guangzhou Huimei clothes wholesale market has 11 floors. In each floor, there are many featured fashion products. Actually, you can find any kinds or collections for every age. Such as women, men, and children. No matter clothing, shoes, bags. Or accessories, jewelry.
From the basement floor to the third floor, mainly for fashion women's clothing. There are many small but nice boutiques. And most of the suppliers have own factory in China. So that the price and quality is competitive. By the way, it's an export trade center in Guangzhou too. Here you can find many kids apparel too.
In the 2nd and 3rd floor, there are varieties fashion styles from Korean designs. And the market position are focus on young lady's fashion apparel. There are some fashion accessories shops. As well as some cosmetics and beauty products from good China supplier or brands.
From the 4th to 5th floor is for men's clothing. Where the style is latest fashion and textile material are nice quality. There are many fabric to choose. Such as knitted sweater, jeans denim clothing, and cotton or yarn apparel. Of course, the price are different according to the garment material.

The 6th floor is for restaurant area and business center. In fact, mostly for food service. Because there are so many China supplier and buyers every day.

The 7th floor to the 11th floor are office room. There are many China supplier offices. Some for factory showroom. While most are trading companies or China agents. There are many service company locate in Guangzhou Huimei for clothes wholesale. As nearby Huimei, there are so many famous Guangzhou clothes wholesale markets.
2. Featured collections in Guangzhou Huimei clothes wholesale market
Guangzhou Huimei clothes wholesale market is famous for its fashion collection. And most of fashion companies or buyers sourcing and purchasing here. No matter for sample orders. Or bulk orders from China factory supplier. Generally, your Guangzhou guide will introduce you some featured information.
Firstly, it's not only wholesale selling clothes. But also for women's underwear and accessories. As well as children's garment or footwear. Moreover, bags, jewelries, cosmetics, etc.

Secondly, the styles of clothes are fashion, individual, or popular in the wholesale market. By the way, there are many designs are copy from branded designs or elements. And also have many Korean designs which manufactured in China factory supplier.
Thirdly, middle to high quality level. Generally, the clothing price for spring summer are from 50-200 rmb per piece. What does it mean? Maybe many clients for wholesale or retail feel expensive. But for fashion companies or brand companies, they are prefer to purchase. Why? Because the design are fashion in the clothes wholesale market. And match their market position. While the quality and price are  reasonable. Usually more cheaper than their own original products.
3. China agent guide you sourcing and buying from Guangzhou fashion clothes wholesale market
Better for you to hire a China agent to guide you find best supplier in clothes wholesale market. Because there are too many categories and designs in similar styles. And need focus on difference fabric material and accessories. Moreover, same quality level, there can be a little price difference based on different clothes wholesale markets. For instance, Guangzhou Baima is the top quality. While Guangzhou Huimei and Liuhua are for middle to high quality.  If you hire a professional China agent, more easier in your purchasing behavior in Guangzhou. Of course, the China agent can help you find good stock wholesale markets as you want.