Best Way To Export From China Shoes Market – Guangzhou Buying Guide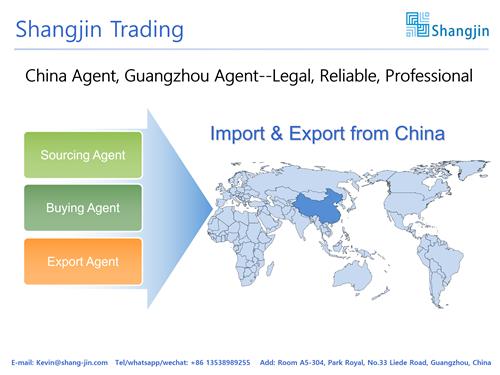 Best way to export from China shoes market. To achieve great and amazing succeed in your business! So exciting idea, right? Buying in China shoes market. And choose the best shippin way. That's a good easy to win your business. How to sourcing and exporting in China shoes market? As a professional market guide in China. Here, Shangjin is glad to share you some basic information and tips. Wish to help you buying in China shoes market easily. As well as to help you shipping from China safely. No matter from Guangzhou, Shenzhen, Hongkong. But also from Ningbo, Shanghai, Qingdao, etc.
Before your buying in China. There are 2 tips we remind you. Which are very important as following.
how to find the correct items in China shoes market? A professional market guide help you find the best suppliers.
what shipping way do you choose to export from China? The market guide share you tips and recommend you the best China agent.
Pay attention, a market guide should be very helpful for your buying and shipping way. Porfessional market guide shall easy your process of export from China. Furthermore, absolutely help you save money and avoid troubles.
How To Find The Correct Market For Your Interested Shoes Product And Footwear Material
China shoes market is an important distribution channel to export from China. Especially, China shoes market is very welcome and popular for foreigners buying in China. Furthermore, export from China to your local market. Should be competitiveness in quality and price. How to find the best shoes market? A market guide will share you some tips. In order to sourcing and buying good products in China shoes market.
1. Understand the production hubs in China shoes market
China shoes market is a very huge category. And locate in many cities. Such as Guangzhou, Fujian, Shenzhen. As well as Yiwu, Wenzhou, and Ningbo. However, the best shoes market are usually based on the productions hubs of shoes industry. Because there are completed supplier chains. For shoes fabric material, and footwear accessories. As well as the shoes sole factories. Or raw material suppliers. Please keep in mind. To understand well the manufacturer hubs  of shoes market. So that you can easily know where to sourcing and buying the best products.
For instance, fashion leather shoes market are mainly in Guangzhou. While GYM and sports shoes market are in Jinjiang, Fujian. Moreover, the cheapest shoes market is in Wenzhou, Zhejiang. Anyway, a China market guide will tell you detailed shoes markets in China. And help you buying and export from China.
2. Know the best China sho
es wholesale market
Since you know the production hubs of shoes market. Then you can easily decide your business trip. Where to buying and export from China in the best way. There are many famous shoes markets in China.
Jinjiang shoes market. Mainly for GYM shoes market with cheap price but good quality.
Yiwu shoes market. It's famous for its cheaper price, affordable quality with small MOQ

Wenzhou shoes market, is the most cheapest price with poor quality in China. And the MOQ is very big.

Guangzhou shoes market. Most famous and biggest shoes market in China. Especially for fashion styles, good quality, and customzied making manufacture.
Here we'd like to suggest you to buying in Guangzhou shoes market. Because many shoes markets here are very big, and each shoes market have several big sales buildings. Excitingly, thousands suppliers operaing shops in each sales building. In fact, you can find any styles or quality level items in Guangzhou shoes markets. Remember, a market guide can help you find best suppliers in shoes market.
For instance, Buyuntiandi shoes market, Dadushi shoes market, and Xicheng shoes market. In Guangzhou shoes market, you can find the most fashion style, good quality shoes easily. Moreover, the price is normally acceptable. By the way, many professional China market guide companies is developing in Guangzhou shoes market. Guangzhou is the best place to export from China.
3. Find the best products to buying in China
In order to find the best products easily. It's better for you to hire a professional market guide. Meantime, better for you to contact and test their service. Before you buying in China shoes market. For example, you can require your market guide sourcing for you. And send you a detaled quotation list. For lady's leather shoes, men's PU slippers, or EVA sandals.
In fact, market guide offer free sourcing service. Then you can send detailed specification to them. And require them to sourcing in China shoes market. Usually, the market guide will feedback you a detailed quotation list in 48 hours. Additionally, require the market guide to suggest the best shipping way. So that you will easily get an idea of export from China.
Choose Best Shipping Way to Export From China
After you find the best China shoes market, you'd better consider how to buying in China and export from China. Maybe you think it's easy for choose a shipping way. But in fact, it's not at all. If you want to get your products without troubles and cheaper, you have to find a professional shipping forwarder to export from China. Of course, if you say, "we can ask a professional China market guide to help us". Yes, a clever and wisdom choice indeed.
1. Professional shipping forwarder help you export from China
A professional China market guide usually is experienced for buying in China and export from China. No matter they handle all process of export from China by themselves, or cooperate with a shipping forwarder.
Don't worry  too much about the cost of shipping from China. Normally, it is always cheaper and safer than your appointed forwarder. As you know, your appointed forwarder maybe are better in your destination port. But normally are expensive in China custom declaration. Anyway, get your China market guide to handle all of the rest works for your buying in China, is a really useful and wisdom choice.
2. Calculate goods volume
How to choose a reasonable shipping way, is very important for export from China. No only save your money. But also can avoid much troubles in your business buying in China.
First step, require your market guide to calculate the volume of your orders in China shoes market. Then consider and choose the shipping way. For instance, if goods less than 3 CBM, better to send by courier or air shipping way. If goods more than 15 CBM, better to use 1 20ft container. Anyway, your China market guide, must suggest and quote you the best shipping plan in the best way. Before you collect your goods.
3. Choose Cost-Effective shipping way
Choose cost-effective way to shipping from China, require you consider the wholes business of buying in China. Not only consider volume of goods, but also you need think about the FOB cost. Moreover, terminal handle fees in your destination port, and even the delivery date can meet your plan.
By the way, you need consider the custom clearance and duties to pay or not. A cost-effective shipping way, must match all of your requirements. Sometimes, not only lower cost means cheaper, you'd better consider about the whole business import from China. For example, fashion accessories items, or individual items. Usually better to shipping from China by courier. Because most time, we focus on its sales opportunities considerations.
4. Documentations and Certifications
A professional China market guide surely will remind you, to prepare the documents and certifications before export from China. In fact, your China market guide will prepare all of the related documents before consolidate goods. To be a professional China trade agent. And help you buying in China and export from China. It is their basic service.
Generally, every market guide will check and confirm you. If there are special certifications required in China customs or your side. Although it's not a big issue. But keep in your remind seriously. In fact, if there are any problems in the documents, Or can't meet the requirements of customs. Then you would meet a big troubles. With your buying and export business in China.