Guangzhou Wedding Supplies Market – Wholesale Buy Fashion Clothing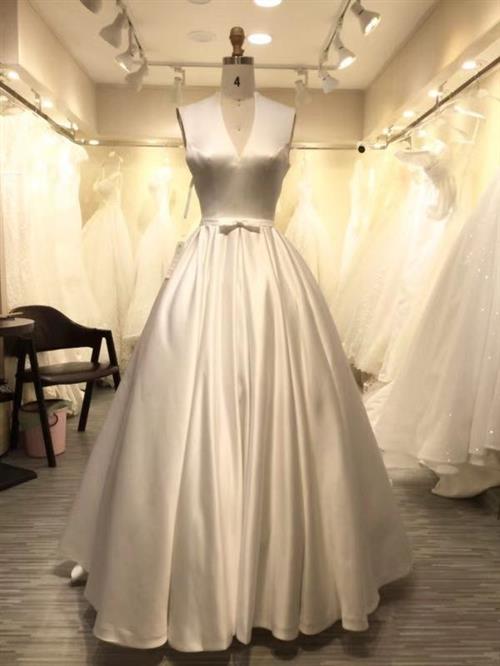 Guangzhou wedding supplies market is the most famous center for wholesale buy fashion clothing. And the wedding clothing market are focus on top quality and individual custom made service. No matter you are wholesaler for own brand with a China agent. Or you are personal demand to buy fashion dress with your family. In the Guangzhou wedding supplies market, you can enjoy and buy all of the related fashion categories. Especially for fashion apparel. Such as fashion clothing, occasion dress, and leather heel shoes. Of course, in the wedding supplies market, you can find many other fashion items. Individual design with high quality level. For instance, silk fabric clothing, fashion textile pattern dress, and top quality jewelry. As well as amazing beauty products or accessories. However, better to hire a Guangzhou agent to guide you wholesale buy in the wedding supplies market.
Guangzhou Agent Guide You Wholesale Buy Fashion Clothing In Wedding Supplies Market
Why need a Guangzhou agent to guide sourcing and buying in the wedding wholesale market? In fact, many buyers will ask such question. Before they visit and buy in the wedding supplies wholesale market. Is it really necessary or not? Please answer below questions. How to get a good quality wedding clothing? Do you get a best price from the wedding suppliers? How to enjoy the individual custom made service? Is there any extra fees or hidden rules? If you can reply these questions. Then congratulations! You don't need a Guangzhou agent at all. While if not, better to get help from a Guangzhou agent. They will guide you wholesale or retail buy from the wedding market.
1. Where is the wedding clothing wholesale market
Guangzhou wedding market locate in Jiangnan avenue. Nearby Haizhu wholesale markets circle. In fact, Guangzhou wedding market has 2 parts.
(1) Wedding street
One part is a wedding street. In the 2 sides of the street, you can find many wedding clothing supplies which are all operating many years in Guangzhou market. Many individual buyers come to sourcing and buy fashion wedding dresses here. As well as China agent prefer to guide their clients wholesale buy fashion wedding clothing and export from Guangzhou market. In the street, there are many professional supplies with most fashion wedding clothing for wholesale buy and retail in the Guangzhou market.
Moreover, the wedding supplies generally have clothing factories in Guangzhou. So that the Guangzhou supplies can accept custom made service for wedding dresses, fashion clothing, or wholesale buying bulk orders. By the way, you can buy any related fashion wedding products in the street. Such as wedding jewelry, bags, and shoes. And wedding metal, accessories, and hardware material. Even if you want to find photographic shops, travel agent, or wedding host company in Guangzhou supplies market.
(2) Haobainian wedding supplies wholesale market in Guangzhou
The wedding supplies wholesale market are very famous in Guangzhou to buy fashion clothing and accessories. There are more than 200 professional wedding clothing merchants. And each one have a big showroom or sample room. In the shop, many fashion wedding clothing and dresses display for buying. And wholesale or retail buy wedding products are all acceptable in the supplies market. Of course, the service of wedding supplies are similar. But all of the service and wedding products are very nice. You can feel happy and enjoy the wholesale buy process in the fashion supplies markets.
(3) Custom made service
For the featured wedding products in the market, is various categories and individual quality level. Not only wedding clothing, dresses, shoes or bags. But also for wholesale buy wedding jewelry, accessories, and fashion design textile products. There are still have some wedding decoration supplies in the wholesale market. Such as wedding furniture for table, bed, chairs. Or wedding kitchen stuffs, appliances, materials. Here, need remind you.
Because of the individual and fashion customs of each area. Or considering about the wedding plan, budget, guests. So that most of the wedding products in the shops are sample only. Better for you to place a customs made order. If you hire a China agent guide you wholesale buy in the fashion market. Custom made order is the best choice for you to wholesale or retail.
2. Tips of wholesale buy fashion wedding clothing in Guangzhou supplies market
As mentioned above, there are many featured wedding categories. And most of the products are individual. Normally, when you buy fashion wedding clothing there, you may need many other related products. Then you have to know more tips to sourcing and purchasing in the supplies market. Best choice is to hire a China agent to guide you buy wedding clothing in the wholesale market.
(1) High quality level with high price
Don't feel strange. Because wedding is a serious and romantic party, generally one time for everyone in a life. So that they don't take care too much of the price. But only for the quality and fitness. Please understand the custom made service always means extra cost, for a wedding clothing or dresses.
(2) Pay attention to the details of the wedding products.
To check the sewing, finished products are all good quality and techniques. Especially focus on the material composition. Generally, style, design and material reflect the cost to buy fashion items.
(3) Pay attention to the size.
Because the Guangzhou wedding supplies market is a foreign trade wholesale center. There are many clients from different countries. So that the size of wedding clothing or products are focus on different demand. Please check in advance for the size you require. For instance, US size, Europe size, or China size. By the way, do focus on your own body or local market size. Better to check the neck, shoulder, chest and cup size. As well as waistline, sleeve, and length of clothes.
(4) Double confirm the delivery time if possible.
Because of custom made service, need factory to prepare material and arrange producing. There should be many process. Better for you to follow up the suppliers more frequently. And must confirm with them. If delayed the time, you will have to cancel the order. And require them refund the deposit. In fact, better for you to hire a China agent to help you handle all of the related work.