Guangzhou New China Building Clothes Wholesale Market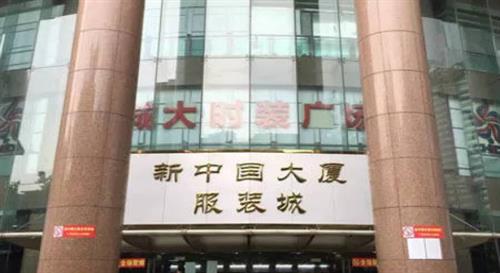 Guangzhou New China Building clothes wholesale market is located in the street of the thirteenth line. It is the leader of the thirteenth line clothes wholesale business circle. The prosperity of clothes wholesale gradually develops to the surrounding shops and streets. And forming prosperous clothes wholesale business circle. Because it is one of the leading clothing wholesale markets in China, New China Building clothes wholesale market attracts more and more businessmen and buyers from all over the world to import clothing in China's clothes wholesale market. Today, we will introduce to you Guangzhou New China Building clothes wholesale market, mainly for women's clothing.
Women Apparel
Women apparel in those shops which in the women wholesale market are mainly wholesale women's clothing. Some buyers come from China, while the rest come from the United States, Italy, Australia, Russia, Germany, Thailand and other countries. They will use Chinese buyer agents to help them buy clothes that meet their needs. Market guides will help them to buy more fashionable and novel clothes at a more reasonable price in the least time.
Export from China Garment Whohlesale Marekt
Export  from china garment whohlesale marekt is the best choose. Why do more and more foreign buyers like to export clothes from China garment whohlesale marekt?
The average wholesale price of clothes in the apparel wholesale market is between 30 and 50 yuan. Why are clothes so cheap here? Because each supplier here has its own factory, they can produce clothes in large quantities and have a large inventory. There are many garment factories in Guangzhou. They have advanced machines and enough labor force to produce garments effectively. Simple garment manufacturing costs are relatively low. Secondly, Guangzhou has superior geographical location, convenient transportation and low transportation cost. If you need a lot of clothes, the cost of buying from here will be much lower.
The clothing styles are varied, like T-shirts, shirts, dresses, half-length skirts, jeans, suits and so on. The quality of women clothing clothing wholesale market is relatively good, and the style is also very novel. From the first floor to the tenth floor are all the latest women clothing wholesale, here behind MOQ is not very high, about 10 pieces can place the order. If you think that the style, price and quality of women apparel are more in line with your requirements.  Be sure to stand on time, please. Otherwise the good women apparel will be sold soon and it will be difficult for you to get them.