Guangzhou International Textile Wholesale Market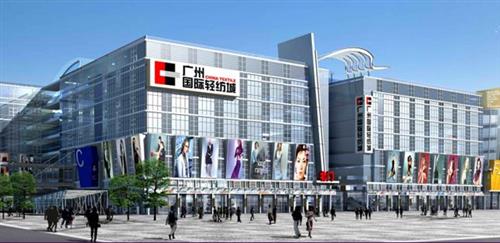 Guangzhou International Textile Wholesale Market is located in Jinfang Road, Haizhu District, Guangzhou. In fact, the Market is also at the core of the Zhongda Textile Business Circle.  In the Guangzhou International Fabrics Wholesale Market, there are around 30 districts, with more than 6,000 vendors. Furthermore,  as a exciting data,  the textile wholesale market group have an amazing annual turnover of  20 billions yuan.
The most important textile resource purchase and distribution center in Guangdong Province .Even in South China. Wholesale market has apparel fabrics (cotton, hemp, silk, denim, leather, etc.). Besides,accessories (tags, hanging materials, hardware, buttons, zippers, weaving, ribbons, lace, etc.). At present,There are 3000 fabrics and accessories brands. variety, reasonable prices,advanced trading mode and other advantages. Attracting more and more vendors to China.Gradually become the domestic and foreign fabric accessories buyers procurement preferred place.
The Distribution Structure 
Guangzhou International Textile Wholesale Market is a comprehensive purchasing place.There are three major functions,such as: textile trade, exhibition and commerce.The basement is accessories exchange square.The second floor is the parking lot.The first floor to the third floor is the fabric trading center.Besides,it has more than 2,000 fabric stores.Collecting hundreds of thousands of new fabrics.The fourth floor is brand accessories exhibition center throughout the year.The fifth to sixth floor is a brand fabric exhibition center.The seventh floor is comprehensive business facilities in the integrated service area.Nowadays,it is the largest large-scale textiles market with the largest construction area.
Why Famous as the Biggest Textile Wholesale Market?
Guangzhou International Texitiles Wholesale Market builds global fabric procurement center.In addition,national Texitile logistics center, national fabric international trade center, national fabric exhibition center. Fabric Wholesale Market fabric information service center, fabric design, new technology exchange center, fabric industry brand promotion center, fabric industry talent center.The global fabric "Guangzhou Price" window, "eight centers.one window" will establish a professional fabric market with customer-centered, advanced management and extensive international influence. Texitiles Wholesale Market.