Sportswear Factory Online Product – Buy Sport Clothes Direct Made China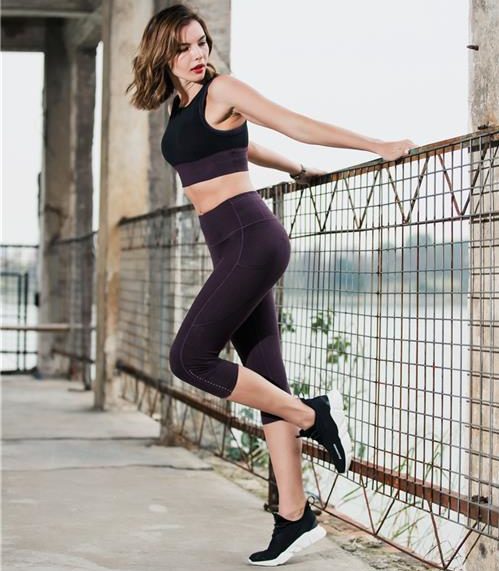 Sportswear factory online product, buy sport clothes direct made in China. Although Guangzhou market is the best place for garment textile products. And have many direct manufacturer to purchase and export from China. While the most popular and hot selling clothing items are in similar categories. Such as sports wear, kids apparel, and lady yoga wear or suits. Here, Shangjin would like to introduce a sportswear factory in Guangzhou. Who is dedicated in sports clothes for years. And they have own brand to sale in whole Chinese market. With own online websites to launch latest product. Meantime, the sportswear factory has been cooperating with Shangjin company in wholesale business for years. Together promote online shopping with trendy design and new products. Here, we welcome foreign buyers wholesale buying sportswear direct from factory show room.
Since Shangjin trading is a sourcing company and service agent in China. With good supply chain of China manufacturer suppliers. Here we share the sportswear factory to you. With their products from online websites. If you consider it's good sports clothes category, to buy direct from Chinese supplier. Please contact us directly. There are completed product line from the sportswear factory. Such as women sports tops, yoga shorts, and bra. Or men sport suits, pants, and trousers. Or lady yoga wear, swimming suits, long sleeve, etc. Meantime, the sportswear factory accept customized sport clothes. For individual design, unique brand logo, fabric material, etc. And hot selling for e-commercial online resell business overseas.
Source Manufacturer Wholesale Shopping Sport Clothes From China Factory Sportswear Product Online
This sportswear factory is focusing on sports clothes for years. With their own local brand, design team, and manufacturer in China. In sports clothes market, their product quality is good, middle to high level. And use high quality fabric material. Which normally are sport functional textile of lycra, spandex, cotton, etc. These fabric purchase from good quality Chinese manufacturers. Or some are imported from foreign countries. Such as Japan, Taiwan, and South Korea. For the sewing work, is good technique too. Which they name as four-needle six-line textile technology.
While for a trade company, we normally focus on the business terms and service of the sports clothes. About the collection lines of the sportswear factory. How to buy product direct online categories. As well as customized order service. So that you can consider the apparel product quality and cost value. If competitive for your import shopping from China or not. In fact, sport clothes are good sales in Europe, North America and Northeast Asia.
1. What kind of product to direct buy from online categories
There are completed collection lines in the sportswear factory. Including all kinds of sports clothes items for women, men, and children. Although the  garment styles are traditional designs. Such as tops, shorts, and bottoms. But they develop each categories in niche market demands. From tights, protect, seasons, etc. And for most of the sport athleisure occassions. Including trainer, yoga, and running. Or styles for basketball, football, and golves.  Or swimming suits, fitness, gym, etc. Here we only can talk about roughly product name of the sport wear factory. If you want to know more. Please contact us. We shall send you the online categories of each product line.
2. How to buy sports clothes direct from online product categories
In the online product categories, you can find the clear pictures with detailed designs. And in the product pictures, show you the price too. Here we simply introduce the business terms. For your idea if you plan to purchase. Please note, the business terms are negotiable with the sportswear factory. According to your quantities, order amount, and service requirements. Generally, buy direct from online, most of the clients is for stock ready products.
(1) Price range of the sport clothes
For the price range of sportswear, normally from us$ 3 – 10 per piece. For example, women yoga long sleeve tops is around us$ 4 per piece. Or lady yoga short sleeve tops is us$ 3 per piece. Or men woven short pants is usd 4 per price. While lady swimming suits is expensive, need usd 10 per set. Of course, each similar design, the price base on the fabric material too. Because the sportswear factory make products for wholesale business in China. So the price is competitive. If you consider the price is a little bit expensive. Please consider about the fabric and sewing quality too.
(2) MOQ of the sportswear factory
Secondly, MOQ is flexible. If you buy stock ready-made sport clothes, the MOQ is only 10 pieces per color with mixed sizes. If you want to buy bulk with pre-order, MOQ shall be 100 pieces per color. While for customized making designs, the MOQ require 200 – 300 pieces. Which need check and quote you base on your order specifications. Here, as a remind. For stock products that off shelf from online websites or shops. Then the price are extremely cheap. Generally, us$ 1 -2 per piece for all kinds of new items.
(3) Delivery time of the online product
Thirdly, delivery time is fast. For stock readymade products, 2 – 3 days enough. If pre-order from online, the product shall be finished in one week. While for custom made sport clothes, delivery time is in 10 -15 days. Or sometimes in peak season, need 20 days. Anyway, we shall confirm you the business terms with proforma invoice. Before you buy product direct from online websites. Or you can visit the sportswear factory directly. Then can communicate face to face with the manufacturer in China.
(4) Other business terms for wholesale shopping
There are still some other shopping conditions. When you buy direct from online product categories. Such as sample checking process. Or price terms in EXW or FOB. Or the packaging methods before shipping from the China manufacture supplier. As well as your private labels, unique shopping bags,etc. And what kind of economy shipping way you prefer. And so on. While don't worry. As Shangjin trading comapny are experienced in export agent service. And we will handle all of the detailed work for you.
3. Custom made orders shopping from the China sportswear factory
Custom made products are popular for brand companies purchase from China manufacturer directly. For the sportswear factory, it's not a good problem. As they have own design team. With experienced makers of the sports clothes. If you require individual brand logo printing or embroidery. The sportswear factory have manufacturer in Guangzhou, China. For the details about custom made in China market. In Shangjin's online websites, we shared many tips. If you want to know more. Please check our sites. Or contact us directly.
4. Source sport clothes suppliers to buy direct from online product
There are many sportswear factories in Guangzhou, China. And each have own featured products, can sell online. As well as yoga vest, yoga pads, yoga mat, etc. For Shangjin trading company, we are Chinese source agent. And we work with many good quality sport clothes manufacturer in China. Here we share this high quality sportswear factory. If you need cheaper supplier, please contact us. We shall source the best supplier for you. And quote you the best wholesale price. These direct manufacture supplier you buy from Shangjin, we will not charge service commission. Because it's a trade business. And not a sourcing agency service.
In fact, it's easy for our clients to accept such way. Since we source the product direct factory, and you buy online from us. So it's no meaning to charge service commission. For foreign buyers, they simply check the product quality and price. If consider competitive and acceptable, then place order to us. Which means buy direct from Shangjin trading for factory wholesale price. And Shangjin company shall finish all of the selling service. Including order tracking, quality inspection, and goods consolidating. If need warehouse store, or export shipping service. No problem at all. That's our basic service as a trade company too.