Market Guide – China Sourcing Agent – China Export Agent – Guangzhou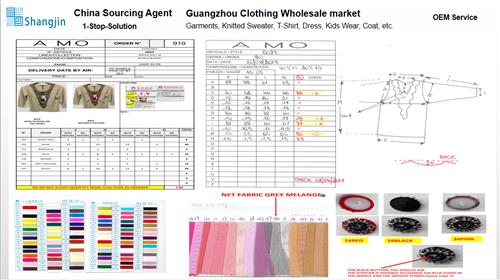 Guangzhou market guide, Guangzhou sourcing agent and Guangzhou export agent, are very popular concepts in China wholesale service. In fact, the 3 concepts normally show the same market service. For instance, Guangzhou market guide help you sourcing and export. While Guangzhou sourcing agent service you market guide and export from China. Moreover, Guangzhou export agent not only service you market guide in China. But also sourcing service too. Anyway, the 3 service concepts seems complex, right? But if you are an experienced foreign buyer, you surely will understand. Anyway, the key concept is: Guangzhou agent in China wholesale market.
Guangzhou Market Guide, Guangzhou Sourcing Agent and Guangzhou Export Agent Nowadays Means Same Service
Traditionally, around 5 years ago, there are still differences in China of Guangzhou market guide, Guangzhou sourcing agent and Guangzhou export agent. For example, Guangzhou market guide, mainly focus on interpreter service. And they accompany foreign buyers visiting China wholesale markets or factories. While Guangzhou Sourcing Agent help clients sourcing and find best suppliers only. Mostly, they do some work as a Guangzhou market guide. Finally,  for Guangzhou export agent, they are professional in international transportation and warehousing.
But, because of the low service barrier, and fierce competitiveness. In China Guangzhou market guide, Guangzhou sourcing agent and Guangzhou export agent. More and more Guangzhou Agent enhance their service quality and range. As they all know, satisfaction of clients comes from their service. but clients love more comprehensive service with lower service cost.
Then the innovation of Guangzhou agent comes. They are becoming comprehensive. And can service more detailed work. Meantime, some of the professional Guangzhou agent initiate a concept. As One Stop Solution Service. That means they can help you handle all of the detailed work as you want.
Comprehensive Service of Guangzhou Agent Summarize to One Stop Solution
Shangjin China love to use Guangzhou market guide, Guangzhou sourcing agent and Guangzhou export agent. Why? Because foreign buyers like certain service they want. That's the reason Shangjin introduce as a Guangzhou agent of market guide, or sourcing agent, or export agent. Anyway, all means the service of help clients buying from wholesale markets with China agent.
Then let us introduce the comprehensive service of One Stop Solution. In fact, a professional Guangzhou agent is specialized in such service. When you sourcing and buying from Guangzhou wholesale markets with a China agent. You should enjoy the good service of Guangzhou market guide.
Guangzhou agent will help you sourcing products according to your requirements, before you come to China. When you arrive in Guangzhou, you simply check if the goods acceptable and the suppliers reliable. So that can save you much time and energy. Based on Guangzhou wholesale markets, Shangjin is professional in clothing, fabric , shoes, furniture, etc.
2.
Market guide service
Guangzhou agent will recommend you the best suppliers and best China wholesale market. And they will accompany you visit the market, negotiate with the suppliers. As well as help you place and fulfill the orders. Furthermore, the market guide will remind you much hidden rules or tips in Guangzhou wholesale markets.
A professional Guangzhou agent will take care of your orders. Usually, they will coordinate and control the suppliers, ensure your orders are proceed accordingly. Furthermore, if there are any problems, they will immediately to solve on your behalf.
No matter Guangzhou agent will take the responsibility to safe your goods safety or not. They will check the goods quality before shipping. Of course, they usually QC on samples random inspection. Anyway, they help you get good quality products you want.
Normally, foreign buyers will place order with many suppliers, and finally shipping in one container. Guangzhou export agent will easily help you pick up goods and consolidate to their warehouse and arrange shipment.
A professional Guangzhou market guide have their own warehouse. And can store your goods free after consolidate goods from wholesale markets. Usually in 7 days is free. But it's enough, right? After they QC and collect all of your goods. Then they will confirm you shipping plan. And arrange container loading.
The comprehensive service of One Stop Solution also include the paper work for customs declarations in China. It's really easy for a professional Guangzhou export agent. No matter they are Guangzhou market guide. Or Guangzhou sourcing agent. Or Guangzhou export agent.