Huimei Clothes wholesale market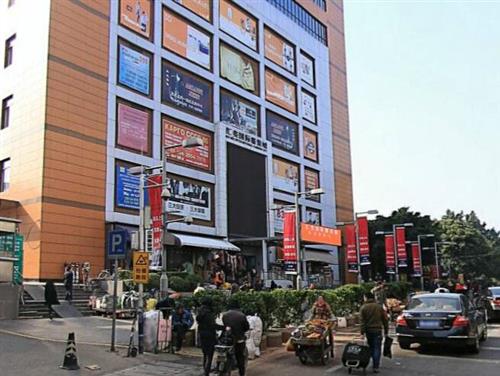 Huimei Clothes wholesale market locate at No . 139 Huanshi West Road, Guangzhou City . As we all know , there are many famous garment wholesale markets locate in the area. Besides ,  the area is the biggest business hub for clothes wholesale distribution in Guangzhou. Interestingly, Huimei Clothes wholesale market is the most fashion styles for ladies wear. In addition, the market is close to the train station and the provincial bus station, where is very convenient to everywhere. For above reason, this geographical location attract those fashion buyers easily to get here for sourcing and buying.
Structure Of Huimei Building
Guangzhou Huimei Clothes wholesale market has 11 floors . From the basement floor  to the third floor are mostly women's clothing among the apparel wholesale market. The second and third floors are a variety of Korean fashionable style clothes . The fourth floor – the fifth floor is mostly men's clothing ,  where the style is latest too. The sixth floor is a food area .  Therefore , after purchasing ,  people will eat on the sixth floor .   It is very convenient for them. The seventh floor to the eleventh floor are office buildings . So , if you want to rent a shop , you should get to know .
For domestic and foreign buyers, Guangzhou Huimei International Clothes market is their first station. First, it's not only selling clothes, but also for women's underwear, accessories, children's garment, and bags. As a result , people can find everything they want here . Secondly, the styles of clothes are novel , which mostly from the hands of Korean designers. In addition, many Koreans just have a look to the style and then purchase directly. Because it really fits their market. More importantly , the price is mainly between R M B 3 0-5 0 0 yuan , the number of purchases are very big . Consequently , from low end to high end, people can purchase a variety of clothes here.
History of Huimei Clothes wholesale market
Guangzhou Huimei clothes wholesale market officially opended in 2008 . Surprising , with central air conditioning and brightly decorated modern comfort design . It is more like a large-scale clothing store in the popular front line. Huimei clothes wholesale market is a garment shopping mall with approximately 40 , 000 m² . However , regional division is obvious. There are 4 areas including clothes store operation area,  catering financial service area,  commercial office building area and large parking lot.
If you want to go to the forefront of the trend , let ' s take a look .