Huadu Shiling Leather Building – Material Guangzhou Wholesale Market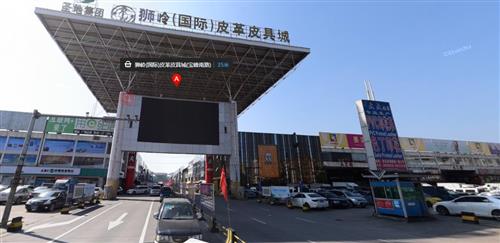 Huadu Shiling leather building is a leather material wholesale market in Guangzhou. In fact, Guangzhou Shiling leather material market is the biggest wholesale distribution center in China. Not only for the big sales building in the leather wholesale market. But also for the producing hubs of leather products in China. There are ten thousands leather manufacturers in Huadu Shiling. And most of them are small factories. Furthermore, the leather categories are almost cover all of the categories. For instance, leather material shoes, bags, clothing and furniture. Meantime, leather wholesale for accessories, hardware, and luggage. As well as leather fabric materials and garments textiles in the buildings of Guangzhou Shiling wholesale market.
Sourcing Materials In Sales Buildings Of Guangzhou Huadu Shiling Leather Wholesale Market
1. Leather material in the sales buildings over all of products
Huadu Shiling leather building is a very large wholesale market. And the featured products are mainly for leather fabric, leather materials and leather accessories. And each categories have various products categories. For example, leather fabric is including textile for furniture, decoration, and clothing. Moreover, bags leather fabric, shoes leather fabric, and luggage leather textile. And so on. While leather materials and accessories, are extremely huge series. Even any kinds of products, if need leather accessories. Then you can find in the wholesale market. Anyway, Huadu Shiling has the title of "leather capital of China".
2. Guangzhou Huadu Shiling wholesale market
Huadu Shiling leather building has five phase markets. And each phase have its featured products. If you want to sourcing in the Guangzhou Huadu wholesale market. You need know more about the buildings. Following are simple introduction of the markets spread in the wholesale city.
The 1st and the 2nd phase is operating earlier than others. So that most of vendors gather in these 2 markets. And the sales are the best in the buildings.
While the 3rd phase mainly sell leather products. For instance, leather luggage, hardware and accessories.
The 4th and 5th phase is mainly for leather raw products. And also is focus on leather hardware accessories.
Guangzhou Huadu Shiling wholesale market is the distribution center of leather products. Not only in China. But also in the world. Why? Because the huge sales area and various featured leather products. In fact, most of the vendors in the sales buildings, are China manufacturers. And they have own factories. SO that the price in Shiling are very cheap and cost value. That's why millions foreign buyers come to visit the Guangzhou wholesale market.