Guangzhou Zhanxi Watch & Clock City – Accessories Wholesale Market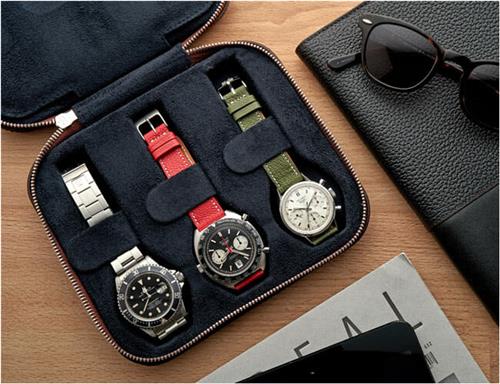 Guangzhou Zhanxi watch & clock city is a very famous accessories wholesale market in China. In the watches wholesale market, you can find any kinds of watch products. Not only various branded watch products. But also can find any watch accessories. In fact, the Guangzhou watches wholesale market is the biggest distribution center in China. And thousands vendors are operating shops in Guangzhou Zhanxi watch & clock city. Where is a business circle for accessories wholesale market. As well as the wholesale markets for clothing, shoes, and bags.
China Agent Guide Sourcing And Buying Watch & Clock In Guangzhou Zhanxi Accessories Wholesale Market
1. Most famous China accessories wholesale market in Guangzhou Zhanxi area 
Guangzhou Zhanxi area include 7 big watch & clock wholesale markets. And the total sales area is around 15,000 square meters. Meantime, there are more than 1,400 shops. And most of them are China manufacturers. While a lot of them are small factories for watches accessories producing and wholesale in the markets. So that the price is very cheap and the quality is good. In fact, many foreign buyers sourcing and buying in Guangzhou Zhanxi markets. In order to purchase accessories and featured watch & clock. 
2. Various fashion watches and watch accessories
Guangzhou Zhanxi market is a comprehensive trade city. Why to say so? Because there are many big markets for clothing, shoes, and bags. For watch and clock, is the best place for sourcing and buying.  In fact, the watch clock wholesale market is operating from 1986′.  And you can buy wholesale. Or retail. And choose repair service here. 
(1) Fashion watch & clock categories
Fashion watches for export or wholesale selling, is the main business. You can find any design, material, or quality level watch & clock products here. Everyday, there are many foreign buyers sourcing and purchasing here. Anyway, watch is a very important category for accessories products.
(2) Copy or replica products
By the way, in Guangzhou Zhanxi market, there are many replica branded products. Here you can easily find every branded products or accessories. Such as clothing, watches, shoes, and bags. And the quality is extremely top high level. While the price are very cheap. However, pay attention please. You should know that COPY or replica items are illegal in China. And it is forbidden to sales and export. If you want to buy small quantities for gifts, no problem. But if you want to export for business, there are big risky.
(3) Various watches accessories 
There are various watches accessories or hardware in Guangzhou Zhanxi watch & clock wholesale market. For example, pocket watch chains, buckle, and watch boxes. Or watch hands, watch movement, and watch stents. Moreover, watch case, watch face, and watch screen protectors. As well as watch repair tools and kits. Is it really interesting, right? Anyway, the price and quality are really attractive.
(4) Custom made or watch repair service
In the watch clock accessories wholesale market, there are comprehensive watches service. First of all, is custom made service. Means you can place order with your own design, material, and size. No problem for private label, individual patterns. Of course there are MOQ requirements of the suppliers. Generally from 100 – 200 pieces for custom made service.
By the way, in the watch wholesale market, you can find many small shops for watches repair. Generally, they are from brand watch companies. Or they are experienced in watch material or techniques. When you want to repair your watches. Then they will recommend you new function tools or material.