Guangzhou Cosmetics Market – Wholesale Buy Beauty Products In China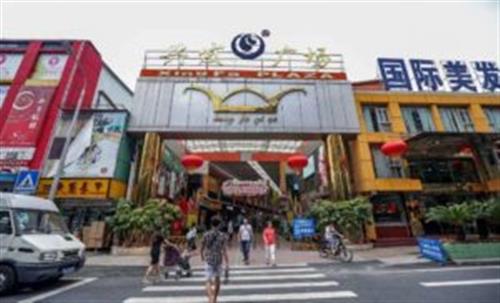 Guangzhou cosmetics market is distribution center for featured beauty products in China. Which are the best market to wholesale buy or retail shopping to export from China suppliers. There are many foreign wholesalers sourcing and purchasing in Guangzhou cosmetics market. And some are dropship buyers do business with China suppliers in the market. Meantime, many fashion brand companies buy bulk in the wholesale market , and export from China factory suppliers. For custom made service of hair product and beauty accessories. Or some fashion premium categories. With their own brand logo, designs, and textile material. There are many Guangzhou sourcing agents or trade companies, who buy from the cosmetics wholesale markets. As many beauty products suppliers do business here from all over the China. So that the agent company can easily to find China suppliers or manufacturers for their export trade business.  
Wholesale Buy Beauty Products In Guangzhou Cosmetics Market To Export From Good China Suppliers
1. Location and sales building of Guangzhou cosmetics markets
Guangzhou cosmetics market is a big sales building. Whose name is Xingfa plaza. And the cosmetics market is nearby Guangzhou railway station. Where is a huge distribution center of fashion products. There are many large wholesale markets in the circle. Such as clothing, shoes, bags, etc. In fact, beauty proudcts are a subcategories of fashion accessories. So that many fashion buyers sourcing and purchasing in the cosmetics market. There are many fashion shows or exhibition fair from cosmetics brand companies. From Korea, Japan, uk, etc. Who want to develop their brand products distribution channels. In order to find good licensees or wholesalers in China market. 
Xingfa plaza is around 90,000 square meters for business shopping. There are more than 1,400 venders operating beauty products shops. In the wholesale market, you can buy any kinds of cosmetics items. Such as hair products, wigs, and beauty accessories. Or skin care products. Or bath room products. And fake nails, hairdressing case, premium items, etc. In fact, it's a large categories of beauty products. While in Guangzhou cosmetics market, you can find most of the beauty product. Then buy and export from China wholesale suppliers or manufacturers.
2. Best marketplace to buy fashion beauty products and export from China suppliers
In fact, Guangzhou cosmetics market is a large trading business center. When you sourcing and buying in the building. There are many facilities to convenient your purchasing behavior. Such as trainer room for beauty products knowledge of sales man. Or meeting room, bank, warehouse, etc. As well as logistics service. There are many trade company offices. Who will help you buy and shipping from Guangzhou cosmetics markets. Or some buying agent offer dropshipping service. In order to guide you export samll goods volumes from China market suppliers. 
There are many Guangzhou sourcing agent locate nearby the Guangzhou cosmetic market. Who are mainly for export trade business of beauty products. If you are a new starter to wholesale buy from China market. Maybe you can try to find good China agent for market guide serivce there. Of course, you can sourcing and contact them from online website. For service companies. Or China beauty products suppliers for export purchasing.
As you know, Shangjin trading company is professional in fasion textile products. Such as garments fabric and lady's fashion dresses. Or sports trainers shoes or sportswear. As well as fashion jewelry and beauty products. If you want to know more about our export service from China market suppliers. Please contact us.