Guangzhou Bags Wholesale Market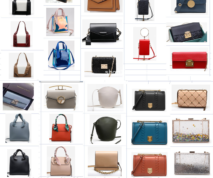 Guangzhou bags wholesale market is the biggest leather products distribution center in China. Not only in China leather bags market, but also in wholesale export to the world. In fact, many foreign wholesalers or brand companies are sourcing and buying in the bags market every year. Generally, they will hire a market guide or China buy agent, to help them wholesale purchasing in Guangzhou bags market. Following, we'd like to introduce the best place for bags wholesale in China market. Hope to guide you understand where and what to wholesale purchasing with your China buy agent in Guangzhou market.
China buy agent guide you wholesale purchasing in Guangzhou bags market
Guangzhou bags wholesale market is a very large business cirle. Generally, you can find many bags markets nearby Guangzhou railways station. Furthermore, the leather bags wholesale area is in the whole Baiyun districut. A big area in the city are for bags wholesale. While the most of the district are for bags manufacturers. Normally, China buy agent are prefer to guide their clients purchasing in Guangzhou bags wholesale market.
1. Guihuagang bags wholesale – the biggest Guangzhou market area in China
Usually we know Guangzhou as the center of clothing wholesale purchasing with a China agent guide. However, Guangzhou is even the heaven for fashion products wholesale purchasing. Such as textile, shoes, accessories. Especially for bags. Absolutely the biggest bags wholesale purchasing market in China, no matter which Guangzhou agent guide you. Generally, you must know Sanyunli, or Ziyuangang. However, do you know Guihuagang? Your China buy agent will introduce you wholesale purchasing bags in Guangzhou market.
In fact, Guihuagang is the biggest market for leather bags wholesale. Not only Sanyuanli, but also Ziyuangang, are both subject to Guihuagang. Amazingly, there are more than 50,000 vendors in the business circle. Everyday, more than 20,000 foreingers wholesale purchasing in the Guangzhou bags markets with their China buy agents. Furthermore, there are more than 12 large leather bags wholesale markets spread in the Guihuagang area.  Following, we only list the top 10 market. If you want to know more, please contact us.
Sanyuanli leather bags wholesale market in Guangzhou
Guihualou Leather bags products wholesale market in Guangzhou
Guangzhou Baiyun World Trade Center leather goods
Hydropower Dongpu Yuangang Comprehensive Market.
Anxing Leather products World Guangzhou wholesale market
China-Australia Leather products Trade City of Guangzhou bags wholesale market
Leather Bags Emerging Trade wholesale market,
Guangzhou Leather Belt and bags wholesale market.
Zhonggang Leather City of Guangzhou bags wholesale market
Guangzhou Yisen Leather Products City of bags wholesale market
There are still many leather bags wholesale markets in Guangzhou. No matter small or big wholesale market. However, it's really better to hire a Guangzhou market buy agent to guide you wholesale purchasing from China. If sourcing by yoursel, at least need 3 to 4 days to look around the whole market circles.
2. Various categories of bags in the market
It is really a heaven of bags wholesale purchasing in Guangzhou with a China buy agent guide. Why to say so? Because you can find any kinds bags you want. For example, any kind of material of bags. Or any kinds of designs of bags. As well as the functions of the bags leather or accessories. Do remember purchasing bags in Guangzhou market with a China buy agnet guide. It surely will save you much time and energy.
In Guangzhou, you can purchase any styles you want with your China buy agent. For instance, handbags, backpacks bags, and hanging bags. Meantime, cosmetic bag, computer bag and hand bag. Or purse box, belt, luggage, etc.
Of course, you can find any styles of geniune leather bags, PU leather bags, and PVC bags. Or even cotton bags, canvas bags, and so on. If you are interested in leather products for gift or accessories. It is easy for your market guide to find best suppliers in Guangzhou wholesale market.
Interestingly, in the bags wholesale market, there are many fake braned leather products. When you wholesale purchasing bags in Guangzhou market, you China agent will guide you buy some copy items there. Generally, you can buy some piecies for gifts with a cheap price but top quality. However, pay attention not to buy too many. Because it's difficult when you take them pass the airport custom. And don't try to wholesale purchasing with your China buy agent to export. Anyway, it is illegal at all.
3. The producing and wholesale hubs of bags in China market
As meansioned above, Baiyun district is the biggest bags producing hub in China. The 12 biggest bags markets are only sales channels in Guangzhou. In fact, there are more than 30,000 leather products manufacturers gather in Guangzhou. It is a completed supplier chain of the bags industry. From leather material to assembly. And from designing to sales. Besides the bags manufacturers. There are many related business companies. For instance, leather bags and gifts wholesale companies; leather products export trade company or agent in China Guangzhou. 
Normally, a professional China buy agent will set up a suppliers network for bags wholesale purchasing in Guangzhou. And they will recommend their clients to visit the factories and place order directly. Absolutely it's better than guide you sourcing in the Guangzhou bags market.  
4.  Service of a China buy agent to guide you purchasing in Guangzhou bags wholeslae market
China buy agent offer a comprehensive service when you wholesale purchasing leather bags in Guangzhou. Not only free sourcing and guide you in Guangzhou market. But also guide you how to place order in Guangzhou market with the wholesalers. Furthermore, the China buy agent will take the guarantee of good quality. Normally they will arrange  QC leather bags in the wholesale market before shipping. Or the market guide will check the goods when they pick up leather bags at spot of Guangzhou market.
Generally, a China buy agent will have their own warehouse in Guangzhou, to guide and consolidated the goods wholesale purchasing in the market. Then loading container or other shipping methods accroding to the goods volumes. Export service is very easy for the China buy agent. If you want to know more, please contact us.