Canton Fair 2019 China Import & Export Fair – Guangzhou Sourcing Agent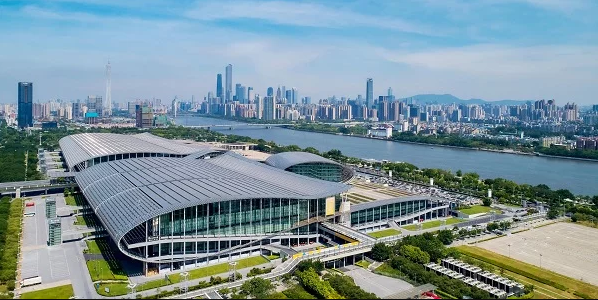 Canton Fair 2019, China import & export fair for manufacturers, factory and wholesale buyers with sourcing agents. It is the most famous exhibition in the world. In fact, it is a feast for all of the business man. Not only foreign buyers who purchasing from China. But also for China manufacturers and trade Agents. Generally, almost every China import & export companies or manufacturers will attend the Canton Fair. There are thousands of China manufacturers, factories, wholeslers and sourcing agents. Most of the China manufacturers and sourcing agents will join twice each year with their products or service. Especially for China sourcing agents.
Why so important the import & export fair for the companies? Because the China agent will help foreign buyers sourcing, purchasing and export from Guangzhou China. In order to find good clients in Canton fair. Service wholesale buying and export from China, is the main purpose of each Guangzhou trade agent.
China Sourcing Agent Guide You Enjoy Canton Fair To Import & Export From Guangzhou Wholesale Buying
1. What is Canton Fair?
Canton Fair, formal name is "China Import and Export Fair". General speaking, it is the largest import & export trade fair in China. Furthermore, Canton Fair is a comprehensive exhibition. Mainly focus on international import and export purpose, and China sourcing agent seeking their clients in Guangzhou. Meantime, China manufacturers show there products and launch the new products. In fact, canton fair hold twice each year. And one is in Spring and another in Autumn.
Canton Fair is famous for its huge scale of categories and products. Normally including all kinds of the items that used in daily life. Moreover, it is an amazing feast for import & export trade company and sourcing agents in Guangzhou China. Generally, each session, the buyers visit the fair. And will start business with China manufacturers or Guangzhou trade companies or sourcing agent for export buying. Usually, the inquiries will send after they come back hometown.
2.Who is better to visit Canton Fair?
Although Canton Fair is very popular and well know in the world. but it not means everyone should attend the import & export fair. Following, as a professional Guangzhou sourcing agent, we'd like to introduce who is better to enjoy import & export Fair.
Enjoy import & export fair with a Guangzhou sourcing agent to understand China manufacturer better.
(1) Business starters learn China manufacturers and Guangzhou sourcing agent
If you are a business starter. Who want to know what products from China manufacturer can achieve a good sales in local market. Then better for you to visit the canton fair. Of course, you'd better visit import & export fair before you start business. Because a Guangzhou sourcing agent will remind you the big MOQ in Canton Fair of China manufacturers.
(2) Experienced business men sourcing more competitive categories to develop sales
If you are an experienced foreign buyer. And you want sourcing and buying more categories to export from China with a Guangzhou trade agent. In order to enlarge the products range that existed. Then you'd better to sourcing China manufacturers and Guangzhou buying agent in the import & export fair. Of course, if you try to find more good China manufacturers with cheaper price or better quality. Just come to enjoy the China import and export fair with a Guangzhou sourcing agent. Absolutely, it is the best choice for you.
(3) Fashion buyers to seeking more fashion trends and elements for their business or designs.
Moreover, Canton Fair is good for a fashion buyer. Or merchandiser, or products engineering. Why to say so? Because it is very helpful to seeking fashion trends and elements in the import & export fair. Especially with a Guangzhou sourcing agent. In the Canton Fair, you will find many China manufactures. And each of the China manufacturer will display their new design and new products.  So that you can communicate with the China manufacturers. And you can gather much useful information or idea from the fresh products or designs.
(4) Others who are interested in Canton Fair
There are many researchers who enjoy the Canton Fair. Same as Guangzhou sourcing agent seeking clients for buying and export from China. The researchers are seeking new information or data of industries. And they are enjoy industry meeting, fashion show. As well as new products launch event.
By the way, many individual persons will visit the Canton Fair. Usually in the last day of the phase. Why? Because they go around to seek some interesting new products. Or they want to buy some daily commodities. Because most of the exhibitors will sell their samples when the phase finished.  And the price are extremely lower then normal.
Of course, China sourcing agent or buying agent will attend the import & export fair, no matter they locate in Guangzhou or not. Obviously, they want to find new clients. Or introduce their service to foreigners.
3.What's the exhibition time of Canton Fair?
Generally, the schedule of Canton fair is fixed. Every year are roughly same. Normally, middle April to early May for spring session. And middle October to early November for Autumn session. Following list for your information. Which already list the schedule of the 125th-126th Sessions. Spring and Autumn in 2019. China manufacturer or Guangzhou sourcing agent will prepare to attend the import & export fair half years before.
Session
Phase
Entrance for Exhibitors
Entrance for buyers
Spring Session
Phase 1
Apr. 15-19, 9:00-18:00
Apr. 15-19, 9:30-18:00
Phase 2
Apr. 23-27, 9:00-18:00
Apr. 23-27, 9:30-18:00
Phase 3
May. 1-May.5, 9:00-18:00
May. 1-May. 5, 9:30-18:00
Autumn Session
Phase 1
Oct. 15-19, 9:00-18:00
Oct. 15-19,9:30-18:00
Phase 2
Oct. 23-27, 9:00-18:00
Oct. 23-27, 9:30-18:00
Phase 3
Oct. 31-Nov. 4, 9:00-18:00
Oct. 31-Nov. 4, 9:30-18:00
4.What's the product category of Canton Fair?
Canton Fair is famous for its huge China manufacturers and products. Including all of the daily life commodities. And many Guangzhou sourcing agents seeking clients and manufacturers in the China import & export fair. Is it amazing? Sure, come on! And join us.
Phase 1

October 15-19, 2019

Phase 2

October 23-27, 2019

 Phase 3

October 31- November 4, 2019

Consumer Electronics and Information Products
Electronic and Electrical Products
New Energy Resources
Household Electrical Appliances
Bicycles
Motorcycles
Vehicle Spare Parts
Vehicles
Power and Electrical Equipment
Construction and Agricultural Machinery
Construction and Agricultural Machinery
Tools
Sanitary and Bathroom Equipment
Chemical Products

Kitchenware & Tableware
General Ceramics
Household Items
Personal Care Products
Toiletries
Clocks, Watches & Optical Instruments
Toys
Gifts and Premiums
Festival Products
Art Ceramics
Glass Artware
Weaving, Rattan and Iron Arts
Gardening Products
Stone/Iron Decoration & Outdoor Spa Equipment
Pet Products & Food

Furs, Leather, Down & Related Products
Office Supplies
Medicines, Health Products and Medical Devices
Food
International Pavilion
Traditional Chinese Specialties
5. How to attend the Canton fair?
It is a little complexity for a new starter to attend the Canton fair. Because there are several process need to proceed. However, the most important thing is to get your buyer card. Otherwise, you can't visit the canton fair. What is buyer card? The Buyer card (badge) is the only official admission to Canton Fair. And you can get the badge at Canton Fair Registration office. If you hire a Guangzhou sourcing agent, they can help you save much time to join the China import & export fair.
There are many methods for you to choose. And according to your convenience.
As a remind, there are some fees for a foreigner if you are the first time to visit. For instance, 100 rmb for badge cost. If you want a translator to accompany you. And assist you in business communication. Then you have to pay for the entrance ticket for the interpreter. Generally 300 rmb/day for one translator.
To speak frankly, it is no meaning for you to hire an interpreter. Because every China manufacturer in the import & export fair, has sales man who speak English, no need to hire a Guangzhou sourcing agent inside.
6. How is the scale of attendance each year?
Following is some statistics data of Canton Fair, for your information. As you can see, the attendance are very huge in each Canton fair season. And foreign buyers come from even every country. That's why Guangzhou become the import & export center in China, even in the world. And China manufacturers are famous in the world. By the way, we can understand why China sourcing agent are welcome for buying and export service in Guangzhou.
Year
Number of Buyers
Number of Countries and Regions
Spring Session
Autumn Session
Spring Session
Autumn Session
2018
203,346
189,812
214
215
2017
196,490
191,950
213
213
2016
185,596
185,704
210
213
2015
184,801
177,544
216
213
2014
188,119
186,104
214
211
2013
202,766
189,646
211
212
2012
Almost 210,000
188,145
213
211
2011
207,103
209,175
209
210
2010
203,996
200,612
212
208
2009
165,436
188,170
209
212